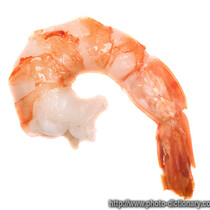 Posted May 2nd, 2016 @ 2:49am


Super Shrimp and Grits
The Grits:
3 cups chicken broth
3 cups milk
1 1/2 cups stone ground grits
1 cup heavy cream
4 tablespoons butter
Salt and cayenne pepper, to taste
2 teaspoons lemon zest
Bring the broth and milk to a boil in a large LeCreuset pot. Stir in the grits, whisking to keep them smooth. Simmer over low heat, stirring frequently, until the grits begin to thicken, about 30 minutes. Place in a 300 º F. oven or 20 minutes, stirring a couple o times.
Stir in the lemon zest.
Serve hot topped with the Shrimp.
The Shrimp:
2 pounds medium to large shrimp
Kosher salt and freshly ground black pepper
Flour
2 tablespoons vegetable oil
2 tablespoons butter
1/4 cup chopped shallots
1/2 cup sliced green onions
1 teaspoon minced garlic
1 can Rotel tomatoes, drained
1 cup dry white wine
1 cup heavy cream
Chopped parsley, for garnish
Season the shrimp and dredge in flour to lightly coat.
Heat the oil and butter in a LeCreuset skillet. Sauté the shrimp over high heat, turning once, just until pink. Remove to a side dish.
Add the shallots, onions and garlic to the skillet and cook, stirring, or 5 minutes.
Pour in the wine and cook over high to reduce by 1/2. Stir in the tomatoes and cook 3 minutes. Whisk in the cream and cook until mixture thickens slightly.
Return the shrimp and heat for 1 to 2 mintues.
Serve on top o the grits.
Garnish with parsley.
Serves 8 to 10.