What's Cooking in Marilyn's Kitchen: Dave's BBQ Rub
Whether you smother your pork chops in Dave's Rub or a giant slab of ribs, this recipe is sure to please your taste buds and be a hit at your next cookout or party.
Ingredients:
1\4 cup smoked paprika
1\4 cup sweet paprika
1\3 cup brown sugar
3 tablespoons garlic powder
3 tablespoons onion powder
2 tablespoons kosher salt
2 tablespoons black pepper
1 tablespoon cayenne pepper
Mix together, and smother on pork, ribs chicken or any meat of your choice.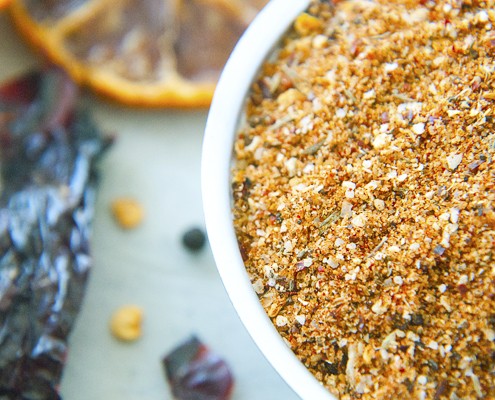 Welcome to my web page. I hope you will visit often and enjoy using the recipes we post for you here. They are recipes that have been requested on the show on Saturday afternoon and some are from my cookbooks and my own kitchen, while others are called in by listeners. We'll also add pictures from time to time as well as reports from my travels and, of course, dining out.While I appreciate hearing from you, please understand that I cannot respond to every email request--my "staff" consists of two cats, neither of whom is computer-literate. Two of my cookbooks can be ordered from any good bookstore or kitchen shop or your favorite Web book source. One is still out of print, pending my New Orleans publisher's catching up with their backlog. I'll let you know as soon as it reappears. All three are available in the public library.