EmpowerU Studio at Frame USA225 Northland BlvdCincinnati, Ohio 45246
Friday, November 17, 20177:00 pm - 8:30 pm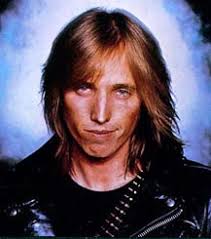 The great Tom Petty passed away on October 2, 2017 and EmpowerU cannot think of a better way to end its 14th Semester than to celebrate his life and music at our semester ending event. Tom Petty's impact over 40 years in rock and roll will never be forgotten.
Tom is best known as the legendary frontman of the band Tom Petty and the Heartbreakers. Born in 1950, his career began with a group called Mudcrutch. After that, he and other members, including Mike Campbell and Benmont Tench re-formed as Tom Petty and the Heartbreakers. A string of hits including "American Girl," "Refugee," "Don't Come around Here No More" and "Learning to Fly" helped make Tom one of the most successful musicians in Rock and Roll. In 1989, Petty embarked on a successful solo fun delivering music videos in the early MTV heydays like "Free Fallin" and "Running Down a Dream". Petty's career of over 40 years included his co-founding of the supergroup the Traveling Wilbury's (Bob Dylan, George Harrison, Jeff Lynne, and Roy Orbison) and reforming his band Mudcrutch, His collaboration with other legendary rockers including Stevie Nicks, and Johnnie Cash is well known.
Petty's career will be looked at on this special night through listening to his music, his interviews, and comments from many of his peers. Petty, a student of his music form will discuss in video his own views on music and the art form known as Rock and Roll. Tom Petty throughout his career has sold over 80 million records.
When Tom was inducted into the Rock and Roll Hall of Fame in Cleveland in 2002 with his band the Heartbreakers Tom said, "The music overcame me at a very early age and consumed my life." What a life it was… EmpowerU you promises you a BLOW OUT for this last event of the year! We are requesting a $5 donation at the door which will be donated to Musicares, a group that honored Tom in 2017. Musicares is meant for musicians to have a place to turn in times of financial, personal or medical crises.
–We are limiting registration at this event to 1 ticket + 1 Guest
–Sign Up Now –Registration is Limited
–Beer and Wine will be served at this event.