2018 Fall Schedule–Our 16th Semester (Click Here for Downloadable Copy To Print)
(Once a class is complete it goes to the end of this page and if Virtual you can view a recording of the class). You can view all the previous semester classes under "Archive" tab above.

EmpowerU Studio at Frame USA225 Northland BlvdCincinnati, Ohio 45246
Monday, September 17, 20187:00 pm - 8:30 pm
Celebrate Constitution Day with EmpowerU on September 17! Let us eat cake! Two hundred years ago the Constitutional framers looked to the future and made sure the American people had the tools to secure our rights from a government grown too large.
Article V of the U.S. Constitution gives states the power to call a Convention of States to propose amendments. Our convention would only allow the states to discuss amendments that, "limit the power and jurisdiction of the federal government, impose fiscal restraints, and place term limits on federal officials." A Convention of States would bring power back to the states and the people and away from unelected bureaucrats who currently make sweeping decisions impacting millions of Americans.
Can the Convention of States be used to enact a Balanced Budget Amendment to the United States Constitution to help finally bring sanity to our federal budget process?
It boils down to one question: Who do you think should decide what's best for you and your family. You, or the feds? Those supporting a Convention of States vote for the American People every single time.
Mark Meckler is a nationally known speaker and an American political activist and attorney. He was a co-founder of the Tea Party Patriots before resigning from that group in 2012. Meckler currently serves as President of Citizens for Self-Governance and the Convention States Project and is an active proponent of a convention to propose amendments to the United States Constitution.
To attend this class virtually click here after 6:50 pm the night of the class.

EmpowerU Studio at Frame USA225 Northland BlvdCincinnati, Ohio 45246
Thursday, September 20, 20187:00 pm - 8:30 pm
The similarities are alarming, and most American's have no knowledge or understanding of this impactful historical event.
Author, historian, master story-teller and CEO, Jim Rumford is captivating audiences around the country with his true tale of historical intrigue, involving both of his great grandfathers holding divergent positions, at a time when the infamous James Duke created a monopoly on tobacco, and birthed the American Tobacco Trust. The Tobacco Wars occurred after the Civil War and was basically an epic battle between monopolies and the average person. This is highly relevant today due to the rise of mega companies like Amazon and Facebook who are dominating the middle class and destroying whole industries. Rumford's unique perspective is shedding light on a history that's never been talked about and revealing the behind-the scenes events that shaped our government, our economy and our nation. Is history repeating itself? Jim Rumford will boldly answer that question, and leave audiences astounded at the historical parallels to our present age.
Jim Rumford is an entrepreneur, amateur historian, and CEO of Rumford Industrial Group. Born in Louisville, Kentucky, Rumford grew up in Bracken County, Kentucky, and Cincinnati, Ohio, and now resides in Dayton, Ohio. His mission is to help people understand how events from history affect today, especially how the middle class is under attack. He wants to do anything he can to ensure a healthy middle class and promote entrepreneurship and capitalism for our children, grandchildren and generations to come. Jim Rumford's book, Tobacco, Trusts, and Trump- How America's Forgotten War Created Big Government, is available on Amazon.com
To attend this class virtually click here after 6:50 pm the night of the class.

EmpowerU Studio at Frame USA225 Northland BlvdCincinnati, Ohio 45246
Saturday, September 22, 20188:45 am - 3:00 pm
Do you know what powers the constitution delegates to the federal government? What rules are required before you can make your government abide by these rules?
If you haven't attended a Constitution Boot Camp yet, please consider registering for this one. We are sending out a special invitation to students to join us–Let's Educate the Kids**. Learn about your constitution. By attending you will receive the handbook for We the People, The Federalist Papersand The Citizens Rule Book. Lunch will be provided FREE by American's for Prosperity –AFP (Thanks!).
Learn the difference between a Republic and a Democracy, Natural Law and what Federalism really is. We do more in 5 hours than most schools do in FOUR YEARS! Normal Fee for Class is $25 but by By the generosity of a contributor we are able to offer scholarships for the $25 book package FREE to the first 25 people that sign up (This means class is FREE for the first time ever). Plus a Free $25 GameSpot gift card will be given to—College Age and Under students who Complete the Class. Let's educate the kids!
Boot Camp is a six-hour instructor led, workshop that outlines the key concepts and ideas of the Constitution in simple, easy-to-understand terms. Building Blocks for Liberty is the brainchild of Marines Jim Lewis and John Hindery.
In the United States Marine Corps, Jim and John spent four years defending the United States and the Constitution they took an oath to uphold and protect. Rick Herron , our third instructor, served in the US Navy. As American citizens, they all became increasingly alarmed as they watched in astonishment the endless attacks on the liberties of Americans by an overreaching government. Determined to stop the daily barrage of misinformation, the two men decided to combine their love of history with a desire to educate the public the truth about the Constitution, and developed the unique teaching partnership now known as Building Blocks for Liberty (BBFL).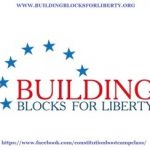 EmpowerU Studio at Frame USA225 Northland BlvdCincinnati, Ohio 45246
Tuesday, September 25, 20187:00 pm - 8:30 pm
What does it take to achieve your goals whether it is money, weight loss, etc. Learn the Six Steps for Acquiring What you Want. Steps used by the weathiest most influential people alive at the time "Think and Grow Rich was published in 1937.
In 1996 Maximizing Results LLC co-founder, Tim Burgess, was introduced to "Think and Grow Rich" by his first mentor. The mentor, a multi-millionaire entrepreneur, told Tim, an eight-grade drop-out, to get a copy of "Think and Grow Rich" and study it every day for the rest of his life. Tim saw what his mentor had and compared it with what he wanted for himself (and his family) and decided to take the advice of his mentor. Over twenty-two years later Tim continues to study the book every day, and as a result, has become recognized as a leading expert world-wide on the principles from "Think and Grow Rich." Tim first used the principles to build a highly successful real estate business. In 2009, while doing a program on "Think and Grow Rich," Tim met his future business partner, Al Lindeman. Then in 2013 Tim and Al co-founded Maximizing Results LLC with the intent of helping people learn and apply timeless success principles, like those found in "Think and Grow Rich." Today they are serving people all around the world through the seminars, training programs, and coaching/mentoring services.
"Unlocking the Mysteries of Think and Grow Rich" is a program created by Tim and Al to share and teach the power that comes from applying the success principles of "Think and Grow Rich." In this program they will provide an overview of each principle and the impact it can have in helping to achieve success personally and professionally. Tim and Al are looking forward to helping you unlock the mysteries of "Think and Grow Rich."
Tim Burgess has been studying success principles for over twenty years. His primary focus has been in the areas of Dynamic Thinking, Effective Communication/Personality Traits, and the Entrepreneurial Mindset. After several years of studying this material he decided to apply it to the real estate profession. The proof that what he had been studying works proves out in the 17 listings he achieved in his first full-time month in real estate (December, 1999) and the 92 closings that he secured in his first full-time year. And his real estate success only improved from there. After several years of success in selling real estate he turned his attention to helping other real estate agents achieve greater success through the knowledge, experience, and skills that he developed. One footnote that you may find interesting about Tim is that he is an eighth grade drop-out.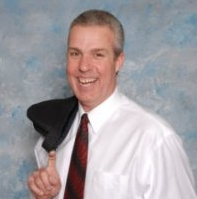 Al Lindeman traveled a more traditional route having graduating from high school and college then moving into corporate America for thirty years. During those thirty years Al worked for a few big corporations (i.e. Honeywell, ADT Security), as well as, a few smaller companies. What really changed Al's life was when he transitioned from sales to management. That transition really opened his eyes to how little he knew about business and people and life. It started him on a twenty-year journey of studying leadership, organizational development, sales and sales development, effective communication topics covering the "7 Habits" and emotional intelligence. Through his studies, Al helped the company he worked for open new offices in new cities that significantly increased their revenue and profits. After 30 years in corporate America, Al felt that it was time to follow his true passion. He left the corporate world to start a training and mentoring business with the help of his friend Tim Burgess.
To attend this class virtually click here after 6:50 pm the night of the class.


EmpowerU Studio at Frame USA225 Northland BlvdCincinnati, Ohio 45246
Thursday, September 27, 20187:00 pm - 8:30 pm
It was an unbelievable crime – hideous, unexpected, baffling. A crime destined to become the most notorious and obsessive cold case in Cincinnati history.
On that long ago day in September 1966, we were horrified by the blaring Bricca murder headlines. Jerry, his pretty wife Linda, and their young daughter Debbie were found stabbed to death in their home in the city's neighborhood. Striking between the 4th and 5th slayings of the Cincinnati Strangler, the Bricca killer plunged a city already on edge into an abyss.
Opening up any cold case is daunting. Evidence is lost, buried, or forgotten. Contradiction and hearsay muddy the waters. The truth is elusive, shrouded, or shameful.
Enter Cincinnati crime writer JT Townsend. The author of Queen City Gothic was given unprecedented access to the Bricca case file, and gathered information that never saw the light of print – evidence that might illuminate rumors that police "screwed up the crime scene" or "covered up for the suspect."
With his new book Summer's Almost Gone, JT Townsend will exhume this half century old murder mystery and discard all improbable theories until we arrive at the probable truth. And for those of us who preserved this slaughtered family in our memory, it will never be too late to learn that truth.
There looms one huge, lasting question? Who killed the Bricca family?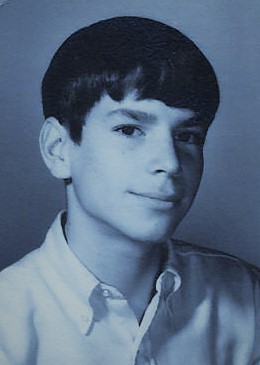 J. T. Townsend is a freelance writer, armchair detective, and lifelong resident of Cincinnati. He is the author of the 2009 regional true crime best seller Queen City Gothic, and 2014's Queen City Notorious. His work has appeared in the Cincinnati Enquirer, Cincinnati Magazine, Word Magazine, Crime Traveler and Clews. He has presented over 300 programs in the Cincinnati area as part of his True Crime Lecture Series, including Jack the Ripper, Lizzie Borden, the Lindbergh Kidnapping and the Lincoln Assassination.
Visit his website at www.jttownsend.com Like his Facebook page: www.facebook.com/TrueCrimeDetective/
To attend this class virtually click here after 6:50 pm the night of the class.

EmpowerU Studio at Frame USA225 Northland BlvdCincinnati, Ohio 45246
Tuesday, October 2, 20187:00 pm - 8:30 pm
Have you ever wanted to get involved in your Community, School Board, or Politics but didn't know where to start or how to go about it? You'll be amazed at what your efforts might produce. Learn from four of our area's most accomplished activists and build yourself a path to get involved know.
Ed Bell will focus on "How to Make seconds count in voter contact". Presenting the right approach on a phone call or door knock is essential to sparking interest in an issue or candidate and allowing a conversation to begin. Ed Bell will offer helpful tips to ensure more successful contacts with voters in your community.
Jeff Capell's presentation will focus on crafting a winning message for your issue, working with the media to make sure your side of the issue is heard, and use of social media to help amplify your message. One doesn't have to be an industry expert to battle the lobbyists and experts on the other side. Jeff will share his experience in winning battles including how he literally saving the community millions of dollars in the FC Cincinnati Debate.
Kim Grant will talk about what it is like to be a Conservative and ask questions and get involved with a School Board. Her experience of being a fiscal conservative and C.O.A.S.T. Board member and serving on a School Board will be a real eye-opener for you. Nothing prepared Kim for the culture that exists within our school communities, when someone is questioning the status quo.
Matt Wahlert walks you through what it was like to lead a Petition Drive in the recent Sales Tax Petition Drive in Hamilton County. 4 weeks, 38,000 signatures, no real experience. Matt has been a leader on speaking out on the pro's and con's of the many tax levy campaigns that seem to be placed on the ballot every day. What tools do you need to be advocate for tax reform in your local area—city, county, state?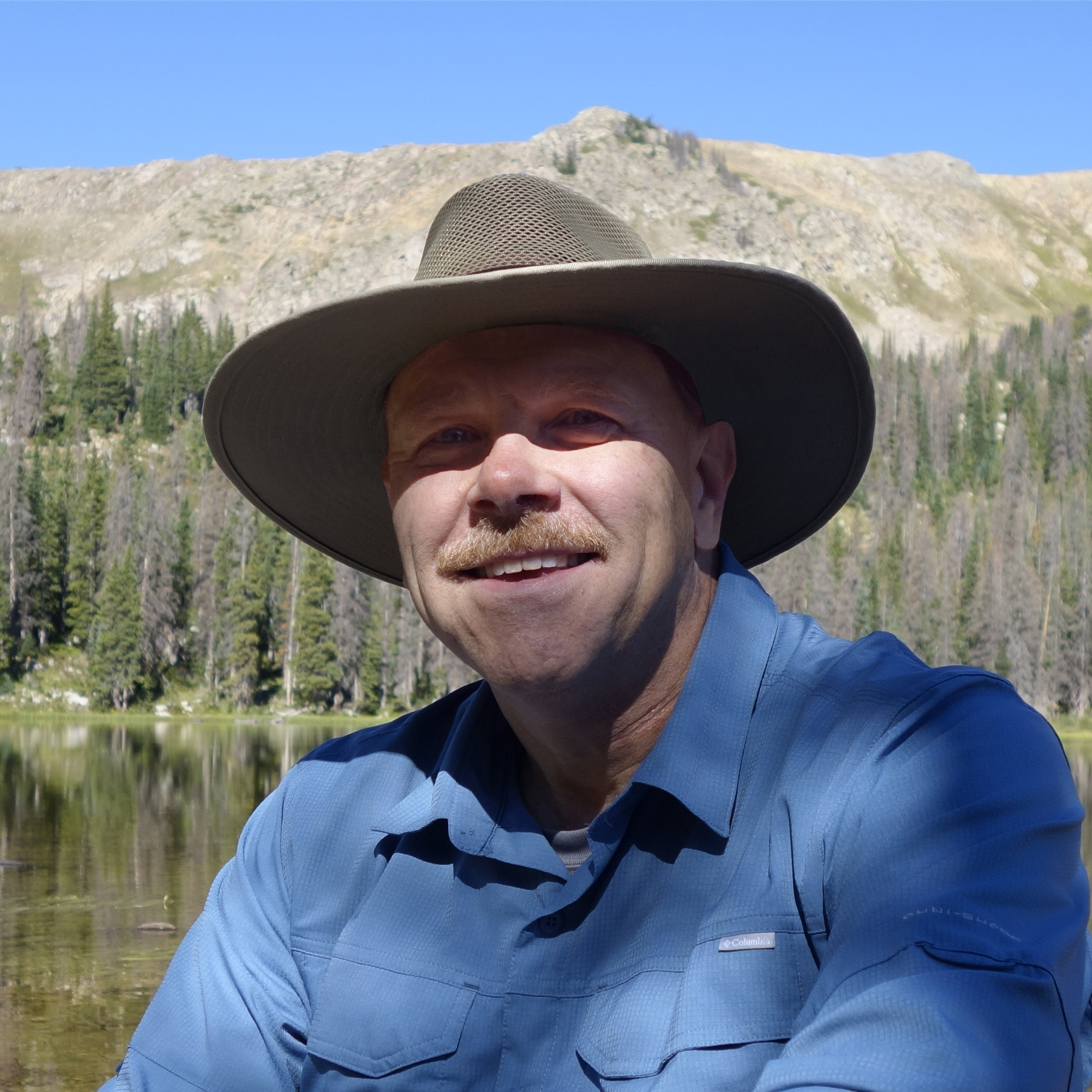 Ed Bell spent over a decade organizing liberty-minded citizens to engage in projects focused on bringing greater accountability and transparency to all levels of government. In 2009, Ed and his wife, Gena, partnered with a neighbor, Jay Groenke, along with other concerned citizens to form a tea party group focused on educating the public about the workings of government. Ed was involved with initiatives like the Ohio Healthcare Freedom Amendment and End the Estate Tax and also served as campaign manager for the 2014 campaign to reelect Hamilton County Commissioner Chris Monzel. In 2015 -2017, Ed served as SW Ohio Field Director with Concerned Veterans for America. This organization advanced legislative policy issues to reform the VA and improve the quality of life for America's veterans. Ed and his wife are now living in Buena Vista, Colorado, where they are volunteering in the community and building new relationships.
Jeff Capell has been a citizen activist for many years and was referred to as a "citizen watchdog" by The Cincinnati Enquirer. He works as an Economist, was recently elected to his first term on Blue Ash City Council, and is the Chairman and co-founder of No More Stadium Taxes. In addition to fighting stadium taxes and subsidies, Jeff took a leadership role in stopping both the 2007 Jail Tax and 2014 efforts to raise the county Sales Tax to renovate the city-owned Music Hall. He is frequently sought by tv, radio, and newspapers for his analysis and commentary of taxes, spending, economics, transparency, and government ethics.
Kim Grant serves on the C.O.A.S.T.Board and the Warren County Central Committee.Before this Kim was a 1st and 4th grade teacher , who served as President of her local teachers union. Kim has been an advocate for accountability in education.Kim , was elected to the Kings School Board in 2013 and served an eventful 4 year term, where she tried to bring needed reforms , financial oversight and discipline to the Kings School Board.
Matt Wahlert was one of the organizers behind the recent Hamilton County Sales tax referendum effort. He has taught US History and Government at the high school level for the last eighteen years and is also a Visiting Professor of Political Science at Miami University. He also serves as member and president pro-tempore of the North College Hill City Council. Matt holds a PhD in political science and is active in local politics as well as his community.
To attend this class virtually click here after 6:50 pm the night of the class.


Wiedemann Brewery4811 Vine StSt. Bernard, Ohio 45217
Thursday, October 4, 20186:00 pm - 7:30 pm
Come join us at Wiedemann Brewery in St. Bernard for a fun evening of beer tasting. Cincinnati beer journalist Jon Newberry and his wife Betsy revived the beloved local brand in 2012, knowing that there were many thirsty Wiedemann fans across the country. We will tour the facility and see firsthand how craft beer is made (tour begins at 6:15). There are more than a dozen tasty new Wiedemann craft beers – Bohemian lagers, IPAs, wheat beers, stouts and ales of all sorts – all on tap from award-winning head brewer Steve Shaw. For a cost of $10 per person (pay at the door) we will sample the different flavors, be given a souvenier glass and a Wiedemann Brewery sticker. EmpowerU will provide FREE appetizers. Sign up early, class is limited to 40, payment will be collected at the Brewery.
The legendary Geo. Wiedemann Brewing Co. was founded in Newport, Ky., in 1878 by German immigrant George Wiedemann, and was run by the Wiedemann family until 1967. It produced its internationally acclaimed Wiedemann's Bohemian Special Brew and Royal Amber beers for decades at a large brewery complex at Sixth and Columbia streets.
The brewery was sold to G. Heileman Brewing Co. out of La Crosse, Wis. The Newport brewery produced more than a million barrels of beer under Heileman in the early 1970s — the first Cincinnati-area brewery to achieve that milestone – and eventually grew to 1.4 million barrels in annual output. Heileman closed the massive Newport brewery in 1983, shifting operations to Evansville, Ind., and other sites. Wiedemann production later ended up in Pittsburgh, but when that brewery filed for bankruptcy protection in 2006, production ceased.
Along with world-class beers and brewery tours, the brewery and taproom offer a full menu of tasty sandwiches and appetizers, live music indoors and out, and a spacious sun deck. There are numerous rooms suitable for special events, reunions, community gatherings, business meetings, receptions and parties. Whatever the event, Wiedemann has the ideal space to make it just right in a well-preserved 100-year-old building in the heart of beautiful downtown St. Bernard.
And the taproom features a one-of-a-kind collection of Wiedemann's memorabilia that's sure to delight Wiedemann's fans of all ages.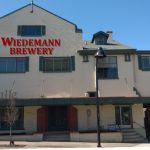 EmpowerU Studio at Frame USA225 Northland BlvdCincinnati, Ohio 45246
Tuesday, October 9, 20187:00 pm - 8:30 pm
The School Choice movement in Ohio seeks to allow parents to locate the best environment for a child to learn, grow and succeed. A growing coalition of families, educators, legislators and experts are banding together in Ohio intending to unleash each child's potential from a "one size fits all" educational system where a zip code is the only factor determining where and how a student is educated. Ohio needs to have high quality options for parents to choose from: whether that's public, private, charter, online, or home education, Ohio should be a state that provides educational opportunities that are as diverse as our population.
Aaron Baer is currently president of Citizens for Community Values. Aaron has a background working in startup technology and for one of the nation's premier family policy councils, Center for Arizona Policy (CAP). Following his tenure at CAP, Aaron served as policy advisor in the Executive Office of Arizona Attorney General Mark Brnovich. Among other outlets, Aaron has appeared on CNN and NBC Nightly News, and his writings have been published in the Cincinnati Enquirer, USA Today, and the Arizona Republic.
To attend this class virtually click here after 6:50 pm the night of the class.


Sharonville VFW #43693318 East Sharon RdSharonville, Ohio 45241
Thursday, October 11, 20187:00 pm - 8:30 pm
This presentation will focus on stress and coping, especially related to Veterans. Participants will be given tools to assess their own stress level and current coping strategies. The presenter will provide an overview of the symptoms and causes of Post traumatic Stress Disorder, and how and when to seek treatment. Event will be given by, Kathleen M. Chard, Ph.D.
Kathleen M. Chard, Ph.D. is the Associate Chief of Staff for Research and Director of Trauma Recovery Center at the Cincinnati VA Medical Center. She is also a Professor of Clinical Psychiatry and Director of the UC Health Stress Center at the University of Cincinnati. As the VA Cognitive Processing Therapy Implementation Director, Dr. Chard oversees the dissemination of CPT to VA and Department of Defense clinicians across the United States. She is the author of the CPT for Sexual Abuse treatment manual and is co-author of the Cognitive Processing Therapy: Military/Veteran manual. Dr. Chard is a past-Associate Editor of the Journal for Traumatic Stress and she is an active researcher. She has conducted several funded studies on the treatment and etiology of PTSD and she currently is exploring the efficacy of CPT with veterans with PTSD and comorbid traumatic brain injury. Dr. Chard has over 50 research publications and 100 presentations at national and international conferences.
To attend this class virtually click here after 6:50 pm the night of the class.

The Silver Diva Studio7594B Voice of America Centre DriveWest Chester, Ohio 45069
Tuesday, October 16, 20186:30 pm - 8:30 pm
Calling all DIY divas and crafty dudes to hand stamp their own personalized piece of jewelry. Instruction is always FREE! Choose between 3 different pieces of Jewelry. Necklace, Bracelet and Keychain, Something for everyone! Priced $20-$35. $10.00 deposit to hold you seat. That will apply towards you purchase night of the class.
After choosing your jewelry piece the stamping experts will teach our group how to stamp and give you tips and tricks for your particular piece. The stamping experts have stamped thousands of pieces and are very familiar with all aspects of stamping jewelry.
After stamping we will have snacks and treats, or browse The Silver Diva for future stamping plans. The staff will gather our pieces together and get instructions from you about what you want to create with your piece. Your jewelry will be ready for pick up according to the production schedule. (at least 2 business days later) You may opt to have your item shipped or ask another member of the party to pick it up. Class space is limited to 20 people so sign up now before your spot is filled!
The Silver Diva is Cincinnati's premiere hand stamping jewelry studio. Hand stamping is a process where each individual letter, number or design is hammered into the metal by hand. Our studio is designed for those with little to no artistic experience and you will be pleasantly surprised that you can learn how to stamp your own phrase or words on a special meaningful piece! https://thesilverdiva.com
EmpowerU Studio at Frame USA225 Northland BlvdCincinnati, Ohio 45246
Thursday, October 18, 20187:00 pm - 8:30 pm
Remember: The Russians are Coming! – The Russians are Coming!
What perpetrated the threat then and what dangers do we face now?
Greg Lawson, is a Contributing Analyst with Wikistrat affiliation. Wikistrat is a global on-line network of over 5,000 Subject Matter Experts to help decision makers identify solutions to complex strategic challenges.
Mr. Lawson will share his knowledge and expertise with us. He will walk us through the history of US-Russia relations from immediately after the fall of the Soviet Union through the rise of Vladimir Putin and the 2016 election of President Donald Trump. He will show how mistakes on both sides have led to a tragic confrontation where the threat of an existentially dangerous nuclear exchange hangs perilously in the background while Russia is also pushed into the arms of America's #1 21st Century geopolitical competitor- China.
Greg R. Lawson is speaking as a Contributing Analyst with Wikistrat. Wikistrat is a global on-line network of over 5,000 Subject Matter Experts to help decision makers identify solutions to complex strategic challenges. Early in his career, Lawson nearly joined the U.S. Foreign Service. He continues to engage in his passion for foreign policy and history through participation in programs to strengthen ties between the United States and Turkey, travel, and his affiliation with Wikistrat. Mr. Lawson also serves as a Research Fellow with Ohio's free market think tank, The Buckeye Institute and lives in Westerville, Ohio with his wife and three children.
To attend this class virtually click here after 6:50 pm the night of the class.

EmpowerU Studio at Frame USA225 Northland BlvdCincinnati, Ohio 45246
Tuesday, October 23, 20187:00 pm - 8:30 pm
Washington's victory at Trenton was a relatively small battle lasting about 45 minutes. This victory has been described as a miracle and the savior of the revolution. There were three distinct phases to this battle and each was deemed impossible however thanks to some truly remarkable people each was accomplished. The crossing of the Delaware, the ten mile night march to Trenton in a sleet/snow storm and the actual battle were each accomplished against seemingly impossible odds. Who were the remarkable men who completed this superhuman feat? This presentation will discuss the remarkable demonstrations of leadership, courage, sacrifice and determination exhibited by the solders, mariners and leaders of this ragtag army that in the previous year had suffered nothing but defeat and retreat.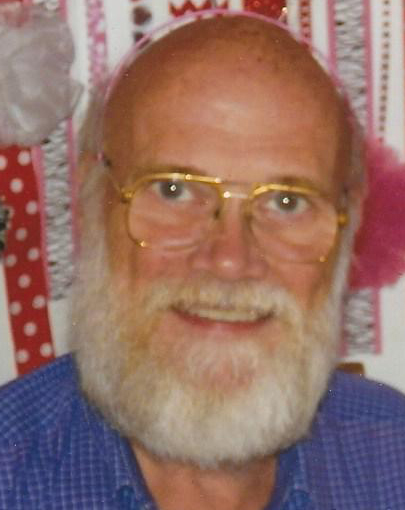 Bob Galbraith received BS and MS degrees in Geology from the University of Cincinnati in the 1960s. His carrier began with work in mineral exploration in Canada and most of the western United States, Papua New Guinea, New Zealand, and Australia. Since 1982 he has been involved in hazardous waste cleanup projects from California to Massachusetts ranging in size from single underground tanks to the Nevada Test Site. After semi retiring he continued to do geologic consulting and kept busy selling real estate tending his bee hives, and gardening. In December 2014 he retired and became a full time resident of The Villages, Florida where he is active in several clubs and plays water volleyball four or five times a week. Bob Galbraith is a Professor Emeritus of EmpowerU and a former member of the EmpowerU Board.
To attend this class virtually click here after 6:50 pm the night of the class.

EmpowerU Studio at Frame USA225 Northland BlvdCincinnati, Ohio 45246
Thursday, October 25, 20187:00 pm - 8:30 pm
Confused about the good and bad effects of tariffs? Hearing conflicting news and find it's hard to decide what is fact or fiction? Do not miss this opportunity to let EmpowerU and David Williams of the Taxpayer Protection Alliance clarify this complex issue.
President Trump says that imposing tariffs will save jobs and force countries to the negotiating table to make better trade deals. Taxpayer Protection Alliance President, David Williams, believes that tariffs will hurt the economy and raise prices for everything from beer to cars. David will present evidence that tariffs do NOT work and that free trade is the best way to strengthen the economy.
Join us to hear David untangle the knotty web of tariffs and trade! And we want to hear what you have to say about tariff's. Do you agree with them or are you against them? Do we even have anything close to free or fair trade now?
David Williams is nationally known and the President of the Taxpayer Protection Alliance (TPA). TPA was founded in 2011 as a 501(c)(4) nonprofit, educational and advocacy organization dedicated to educating the public through the research, analysis and dissemination of information on the governments effects on the economy. TPA through its network of taxpayers will hold politicians accountable for the effects of their policies on the size, scope, efficiency and activity Show More of government and offer real solutions to runaway deficits and debt. Mr. Williams is an expert on government waste and the budget process. His television appearances include: Fox News, CNN, and Sinclair Broadcasting. He has also appeared on numerous local network affiliates. Mr. Williams has appeared on hundreds of radio talk shows from coast to coast, including WBZ in Boston, WGN in Chicago, KABC in Los Angeles, WCBS in New York, and WOAI in San Antonio.
To attend this class virtually click here after 6:50 pm the night of the class.

EmpowerU Studio at Frame USA225 Northland BlvdCincinnati, Ohio 45246
Tuesday, October 30, 20187:00 pm - 8:30 pm
In recent decades, federal judges—who serve lifetime appointments—have issued dozens of high-profile decisions that have shaped the nation's legal landscape on such important issues as the size of the administrative state, racial discrimination, abortion, marriage, criminal sentencing, education, and much more. Matt Byrne's class will focus on the following questions: 1).How have the Gorsuch and Kavanaugh nominations impact the Supreme Court? 2) How many vacancies remain on the lower federal courts? 3)What impact has been caused by the elimination of the filibuster for judicial nominations? 4) How have Trump's judicial nominees differed from past Republican presidents' judicial nominees, and more. 5) What is the status of the president's judicial nominations for the federal courts covering Ohio and Kentucky, and do the nominees have a common judicial philosophy? 6) How do federal courts differ from state courts?
Mr. Byrne primarily represents clients in state and federal trial court and appellate litigation, in arbitration, and before
administrative agencies. His litigation experience includes the full spectrum of employment matters, ranging from individual claims to complex class and collective actions. He has represented clients in appeals before the Ohio Supreme Court and the United States Court of Appeals for the Sixth Circuit, among other appellate courts. Mr. Byrne also counsels employers regarding a wide range of employment-related issues. He works with employers in a wide range of industries, including financial services, automotive, health care, information technology, manufacturing, and non-profit, including churches.
To attend this class virtually click here after 6:50 pm the night of the class.

EmpowerU Studio at Frame USA225 Northland BlvdCincinnati, Ohio 45246
Thursday, November 1, 20187:00 pm - 8:30 pm
This class is for the young or new manager or business owner. Learning how to understand and analyze financial Statements can be a game changer for your business or to help move your career path forward. Learn how to dig deeper into the Income Statement and Balance Sheet. What kind of ratios can be used to help you understand the health of a company? What are the key areas on these financial statements to watch? What about cash flow? How can budgets be used to keep the company on track?
Jeff Babiak will take a look at how companies, through their financial data, can give you the keys to watch to help your company move forward, and keep it out of trouble. We'll also talk a little about how taxes and how tax law changes might impact the financial statements. This class will be a good opportunity to perform a health check-up on your business and your company's financial statements.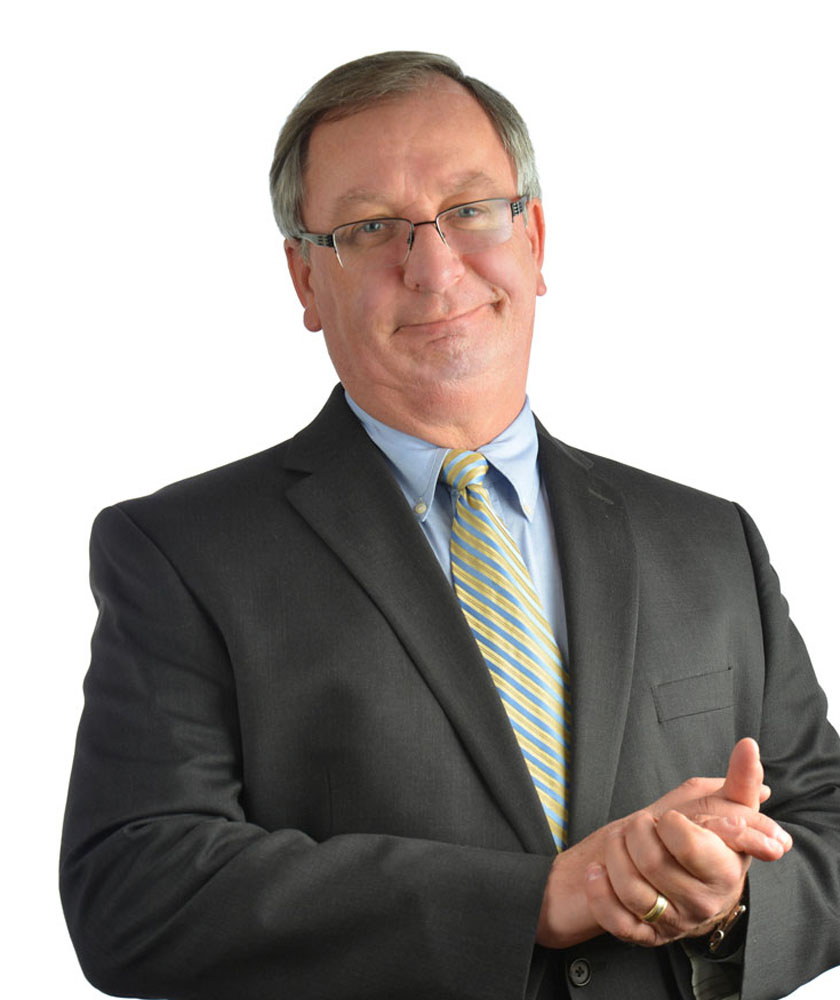 Jeff Babiak joined VonLehman and Company Inc. in 1996. Prior to joining the firm, he had thirteen years of tax experience with international accounting firms. Jeff has continued his professional development reviewing tax law changes and how those laws affect our clients' various industries. Throughout his 35+ plus years of experience, Jeff has worked extensively with closely-held, middle market companies. His industry expertise includes the tax and consulting needs of closely-held construction, home building, manufacturing, and medical practices.
To attend this class virtually click here after 6:50 pm the night of the class.

EmpowerU Studio at Frame USA225 Northland BlvdCincinnati, Ohio 45246
Thursday, November 8, 20187:00 pm - 8:30 pm
"I believe that the pursuit of truth and right ideas through honest debate and rigorous argument is a noble undertaking"
–Charles Krauthammer
Charles Krauthammer was a beloved conservative political pundit. In 1987 Krauthammer won the Pulitzer Prize for his column in The Washington Post which was syndicated to more than 400 publications. From his work as a Fox News Contributor to his acclaim for his writing on foreign policy (Reagan Doctrine) Charles work stands unmatched.
Through video clips and a review of several key essays in his books "Things That Matter" this class will be a eulogy of his work. Join EmpowerU Managing Board Member Dan Regenold as we say goodbye, farewell to America's voice of reason. Want to be part of our eulogy? Email us with your thoughts to: info@empoweruohio.org and we will be letting several members of the audience speak.
"I leave this life with no regrets. It was a wonderful life—full and complete with the great loves and great endeavors that make it worth living."
–Charles Krauthammer
"I don't mind going into a liberal lion's den. That's where you test yourself"
"Ideas Matter…Slick campaigns and dazzling speeches can work for a while, but the magic always wears off."
"The U.N. is worse than disaster…the world would be better off in its absence."
"The Internet is a cauldron of anger every day, every year…It isn't exactly a good index of what's happening"
Dan Regenold first became active in Government n 2003 when he became involved fighting Eminent Domain and helping stop it in Evendale and in Norwood, Ohio. In 2006, he was one of the founders of WeDemandAVote.com which successfully fought and stopped, by ballot initiative, a sales tax increase in Hamilton County, Ohio. Later WeDemand stopped Red Light Cameras in Hamilton County.
Regenold spoke at the CPAC Convention in 2008 to discuss major Grassroots initiative actions across the United States. In 2010 Regenold was of three leaders of the initiative to End Ohio's Estate Tax which happened in 2011. The Tax Foundation called the repeal of Ohio Estate Tax one of the most important Tax accomplishments of 2011. In 2010 Regenold formed WeDemandABalancedBudget.com a failed attempt to mandate Congress to pass a Balanced Budget Initiative. In 2011 Regenold founded EmpowerUOhio.org (now in it's 14th semester), a Free University offered in the Greater Cincinnati area with the goal of "empowering" citizens. Regenold is CEO of Frame USA, Inc. in Springdale
To attend this class virtually click here after 6:50 pm the night of the class.


EmpowerU Studio at Frame USA225 Northland BlvdCincinnati, Ohio 45246
Tuesday, November 13, 20187:00 pm - 8:30 pm
The Roebling Suspension Bridge, still in use today, opened for traffic on January 1, 1867. Its 1,057 foot span made it the longest suspension bridge in the world until 1883 when the Brooklyn Bridge opened. This Cincinnati engineering marvel, named for its engineer, John Roebling, a German immigrant, convinced New York City that the Brooklyn Bridge could be built. Join us for a slideshow about the history of the Roebling Suspension Bridge presented by Don Tolzmann, Covington Cincinnati Suspension Bridge Committee historian. The slides will show its construction, renovations, and flood effects. Although construction began in 1861, the Civil War prevented completion until 1866. Do not miss this interesting and very entertaining piece of local history.
Dr. Don Heinrich Tolzmann is Historian for the Covington-Cincinnati Suspension Bridge Committee, and also President of the German-American Citizens League of Greater Cincinnati and Curator of its German Heritage Museum. He is the author of books on local and regional history, including several about John A. Roebling and the Suspension Bridge. He has assisted in the production of several PBS programs, including: "The German-Americans" and "Zinzinnati Reflections," and is Book Review Editor for German Life Magazine. He has received many awards, including the Ohioana Book Award, and served on the board of many national and international organizations and institutions.
To attend this class virtually click here after 6:50 pm the night of the class.

EmpowerU Studio at Frame USA225 Northland BlvdCincinnati, Ohio 45246
Thursday, November 15, 20187:00 pm - 8:30 pm
We have all probably experienced short electrical blackouts lasting minutes or hours after a storm, but what are the chances of a much longer one? Are storms the only major threat to the electrical grid? Can we always count on utilities to quickly restore power? What preparations should we make?
Michael Patton will outline what he sees as possible major threats to the electrical grid in the Cincinnati area: weather, human error, massive solar flare with coronal mass ejection, physical attack, electromagnetic pulse, fuel shortages, and hacking. He will estimate the possible time to recover from a realistic worst case for each. Spoiler alert: he is not a "doomer." At the end he will suggest preparations which do not involve moving to a mountain in Idaho.

Michael Patton is a professional engineer who has been working locally 25 years in the aerospace industry. He is interested in alternative energy, film, and history, especially the history of the American Indians in this area and of Cincinnati when it was the frontier. He is a frequent contributor to Streetvibes, the biweekly paper of the Greater Cincinnati Coalition for the Homeless and which is sold downtown. Seminars at EmpowerU are one of the sources used for the articles.
He has learned that much news and even many histories are often so incomplete to be quite misleading. A good question to keep in mind is, "what am I not being told?" Among his favorite authors are Ayn Rand (Atlas Shrugged), C.S. Lewis (The Screwtape Letters and That Hideous Strength), Agatha Christie (mystery writer and observer of human nature extraordinaire), and G.K. Chesterton (religious writer and author of the Father Brown mysteries). One of his favorite quotes is by Chesterton and is appropriate whenever your view and actions are outside the norm: "A dead thing can go with the stream, but only a living thing can go against it."
To attend this class virtually click here after 6:50 pm the night of the class.


EmpowerU Studio at Frame USA225 Northland BlvdCincinnati, Ohio 45246
Monday, November 19, 20187:00 pm - 8:30 pm
Join us in celebrating the actual 155th anniversary of the Gettysburg Address with this reenactment by nationally renowned Lincoln Presenter, Stan Wernz. Don't miss the chance to relive the delivery of the most famous speech recording in American annals. From the now-iconic phrase "Four score and seven years ago," to the equally iconic phrase, that "Government of the people, by the people, for the people, shall not perish from the earth," Stan Wernz will have you feeling like you are in the audience of the 16th President. "Abe" will then regale us with a monologue of the most famous and entertaining snippets from his writings and speeches. Before the close of the event—Mr. Lincoln will allow us to make inquiries of him.
Stan Wernz was born in 1935 in Mt. Healthy Ohio, amazingly enough on Lincoln Avenue! He attended Green Hills High School graduating in 1953. Stan then entered into the Military where he served in an infantry Division at Ft. Riley Kansas and Heidelberg, Germany. Following the military he worked as Procter and Gamble for over 7 years at which time he decided to become a music teacher. He attended Miami University where he earned a Bachelor of Music Degree. He later received a Master of Music Education Degree from the College-Conservatory of Music, University of Cincinnai. As a child Stan always had a deep regard for both George Washington and Abraham Lincoln. He was especially drawn to President Lincoln and in the 1960's when he grew a beard a student commented that he always acted like Lincoln and now he looked like him. Stan looked in the mirror and concluded if he shaved his mustache there was indeed a great similarity in appearance. Thus began his career as a Lincoln impersonator. Following retirement, Stan began doing more presentations of Lincoln and joined the Association of Lincoln Presenters. His monologue is taken from the speeches and writings' of Lincoln. Stan has appeared in such publications as People Magazine, Time Magazine, Cincinnati Magazine and a Smithsonian Documentary "The Fighting Irish".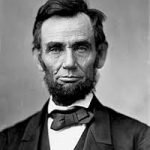 To attend this class virtually click here after 6:50 pm the night of the class.