EmpowerU Studio at Frame USA
225 Northland Blvd
Cincinnati, Ohio 45246
Tuesday, March 3, 2020
7:00 pm - 8:30 pm
Surveillance capitalism is the business model that fuels tech titans such as Google and Facebook. Anyone with an Internet connection can read the latest news, listen to their favorite music, chat with friends, search for anything online, shop, pay bills, play games, and watch videos, all for "free". But it's not really free. If you're not paying with money, you're paying with data. You're not the customer, you're the product. Companies like Google and Facebook harvest every little bit of data that they can get their hands on, and monetize it in a variety of ways including selling it to other companies, who may or may not secure it correctly. And the now ubiquitous nature of the Internet coupled with the ever increasing number of "smart" devices that we interact with are collecting volumes of very detailed information about how and where we live, work and play 24 hours a day, seven days a week. It's relentless and pervasive and in many cases, not obvious. Americans are sleepwalking into a future nearly as frightening as the one the Chinese are constructing".
At this session, Dave Hatter will explore: The type of data that is being collected, how it's being collected, how it's being used, how it's being misused, why you should care about improving ur privacy, and tools and techniques to limit your digital footprint.
___________________________________________
7:05-7:25 PM Sheriff Jim Neil will be joining us before our course on network privacy.
Sheriff Neil has been the elected Sheriff of Hamilton County since 2012 and will again be a candidate in the Democratic Primary for Sheriff on March 17.  Neil is a lifelong resident of Hamilton County. After graduating from Western Hills High School, Jim continued his studies at the University of Cincinnati, where he earned a Master's degree in Graduate Studies and Research. In 1981 he was hired into the Hamilton County Sheriff's Office and has been an employee there for 38 years.
"Doomsday" Dave Hatter is a technology leader with nearly 30 years of software development, cybersecurity and project management experience. He has earned numerous industry certifications and, holds a BS in Information Systems from NKU. Dave is especially good at bridging the gap between business and technology and has delivered more than 200 successful software solutions earning nearly 60 testimonial letters from his clients. Additionally, he has written or contributed to 12 technology books, written more than 100 technology related articles for publications and, been quoted in many publications.
Libertas Technologies, the software development company Dave founded in 2001, was honored with many awards, but he is especially proud of winning the Cincinnati Better Business Bureau's Torch Award for Marketplace Ethics in 2007. Dave is now a Cyber Security Consultant at Intrust IT, where he works with clients to educate them about cyber security risks and to help them defend their assets.
Dave is a regular on-air contributor on WXIX (FOX19) and Local 12 (WKRC-TV) and he can be heard every Friday morning at 6:30 AM on 55KRC's "Tech Friday" segment with host Brian Thomas.  He was elected Mayor of Fort Wright, Kentucky in 2014 after serving eight terms on the Fort Wright City Council. Dave currently serves as the VP of Training and Certification for the PMI Southwest Ohio Chapter, and has also served on numerous other boards.

To attend this class virtually click here after 6:50 pm the night of the class.

EmpowerU Studio at Frame USA
225 Northland Blvd
Cincinnati, Ohio 45246
Thursday, March 5, 2020
7:00 pm - 8:30 pm
Also:  Meet Sheriff Candidate Charmaine McGuffey
Tonight's important session of EmpowerU covers Sorta Issue 7, and the proposed sales tax increase that will appear on Hamilton County ballots during Ohio's March 17 primary election.  This proposal, put directly on the ballot by Southwest Ohio Regional Transit Authority, will ask voters to raise the sales tax by 0.8 percent in order to increase funding for Cincinnati Metro bus service as well as for road and bridge improvements.
Sorta is currently funded at a rate of about $50 Million by the City of Cincinnati's earnings tax.  Issue 7, would make the City Earnings Tax disappear and fund Sorta completely with a countywide sales tax levy.    This levy would raise about $100 million a year for the busy system, plus another $30 million a year for roads and bridges, with the infrastructure portion of the sales tax.   The levy would go for 25 years which would make this levy the largest levy ever, at a total of $3.20 billion (about 5 times the total cost of Paul Brown Stadium and The Great American Ballpark).
25% of the proceeds of the levy will be used for public infrastructure projects, like building or maintaining roads or bridges, 75% of the levy will provide general revenues for operating the Metro transportation system.   Sorta hopes to add new bus routes to better align them with job centers in suburban Hamilton County.  On major routes, there will be a bus every 15 minutes.  Some buses will run 24 hours a day.  More crosstown service and more weekend service will be added. Hamilton County's Integrating Committee will oversee the spending of the infrastructure portion of the levy.
Sorta is governed by a 13-member volunteer citizens' board of trustees.  Currently, seven trustees are appointed by the City of Cincinnati and six are appointed by Hamilton County.    The Hamilton County Integrating Committee is made up of nine representatives from the city and county.
Issues Involving the Sorta Sales Tax Increase:
Should a "Quasi" unelected, volunteer board be allowed to be responsible for this much taxpayer money?
Should Hamilton County be structurally in charge of the Sorta Board since this is a Hamilton County Levy?
What happens if there is yet another disagreement between Hamilton County and the City of Cincinnati (MSD, Union Terminal, The Banks, The Stadiums) regarding Sorta operation and service?
What happens if there is a problem with the levy?  Are we stuck for 25 years? Do we have the ability to change directions?  Can the levy be dropped?
Why do we need an infrastructure levy when we currently pay tax to the state, and we just passed a Gasoline Tax increase?
At 7.8% Hamilton County Sales Tax will be one of the highest in the state.  Is this dangerous?
What Governmental Agency will be responsible for overseeing Sorta's finances?
What is the role of the Cincinnati Chamber of Commerce is lobbying for this large County Tax Levy?
Why has the Hamilton County Republican Party not taken a position with respect to this Tax Levy?
Tonight, Brendon Cull who is the Senior Vice President and Chief Operating Officer of the Cincinnati Regional Chamber and a Board Member of Sorta and Cam Hardy will present the information for the SORTA–Issue 7 Tax Levy.  Cam Hardy will also be present.  It is really through Cam Hardy's hard work, representing the issues of bus riders county-wide that this Tax Levy and possible increase in service is presented. William Monnier (Bill) from theCheviot Gazettewill also join us tonight to discuss his opposition to the levy and a recent article he wrote about the levy. There will be plenty of time for your questions and comments about the levy.
____________________________________________
Charmaine McGuffey
Charmaine McGuffey will be joining us at about 8:05 PM after the Sorta Forum to give us a vision of her candidacy for Sheriff of Hamilton County.  She is the endorsed Democratic candidate for Sheriff of Hamilton County.Charmaineis a retired Major, former Commander of Jail and Court Services, and a 33-year veteran of the Hamilton County Sheriff's Office. 
Brendon J. Cull
Brendon Cull is the Senior Vice President and Chief Operating Officer of the Cincinnati USA Regional Chamber. Prior to joining the Chamber, Cull was the Senior Director of Government Relations and Regulatory Affairs at The Kroger Co. From 2000-2005, Cull was the Legislative Director and Press Secretary for Cincinnati Mayor Charlie Luken.
Cull is member of the board of the Southwest Ohio Regional Transit Authority and the Mercantile Library.
Originally from Columbus, Ohio, Cull graduated in 1999 from Xavier University with a bachelor's degree in Organizational Communication. Cull lives in Clifton with his wife and daughters.
Cam Hardy
Born and raised in Cincinnati Ohio. Works at Frost, Brown and Todd law firm in Intellectual Property. President and Co-founder of the Better Bus Coalition. The Better Bus Coalition is a grassroots organization supporting investment in Hamilton County's bus system. We mobilize riders, engage public and private entities, and activate the community to push for a revamped bus system that provides true mobility and economic viability for our region. Some of our projects include building benches to put at bus stops that had high ridership but no where for bus riders to sit. Another major project we did was create a bus plan based off what the community wanted to see out of a bus system. We took our message across the county and gathered feedback based off what people wanted. This is a true grassroots movement and we are proud of the work we have done and will continue to do to improve the quality of life for bus riders.
William Monnier
Bill has lived on the Westside of Cincinnati his entire life. He grew up in Delhi Township and graduated from Oak Hills High School in 2004. He furthered his education with Cincinnati State Community College majoring in Sales and Marketing in 2005. William founded a local publication station in Cheviot, Ohio called the Cheviot Gazette, which covers local news in the Westside of Cincinnati through a monthly printed edition as well as online. 
Through the Cheviot Gazette William has promoted a wide assortment of local businesses and events. He believes captivating people's attention will prompt the resident's involvement within their communities. The Cheviot Gazette aims to provide honest local news where residents can engage in a number of issues through conversation and action, not divisiveness. 
William is currently working on two books that are on track to be published by the end of 2020. Although he isn't one to shy away from a challenge, enjoying his time with this son Lincoln is his top priority. "I'm always working, but I'm a father first, and Lincoln is the best boss I've ever worked for."

To attend this class virtually click here after 6:50 pm the night of the class.

EmpowerU Studio at Frame USA
225 Northland Blvd
Cincinnati, Ohio 45246
Tuesday, March 10, 2020
7:00 pm - 8:30 pm
When the federal government orchestrated the bankruptcy of General Motors causing Jim Renacci to lose his Chevrolet dealership, he made the decision to run for office. In 2011 he became Congressman Renacci. His presentation will give an overview and background of a dysfunctional government, a system that isn't working, congressmen unable or unwilling to understand the budgeting process, and the long-term financial consequences of their actions.
This class is an opportunity to learn firsthand from Congressman Renacci as he enlightens us on the reality of being in congress as well as the fiscal state of the nation, failure of leadership, the role of money, disrupting the Political Elite, committees, and the numbers, politics, as usual, bipartisanship is not a dirty word and, most importantly the solutions and moving forward. Congressman Renacci's recently released book "The GOP's Lost Decade" covers these topics and more, which he will be signing and selling after the class.
Congressman Jim Renacci earned a degree in business administration and became a Certified Public Accountant and financial advisor. A successful businessman for more than 30 years he has been involved with real estate, automobile dealerships, nursing homes, and other businesses.  Renacci is a former city council president and two-term Mayor of Wadsworth, Ohio.
He served as the U.S. Representative for Ohio's 16th congressional district from 2011 to 2019. In 2011 he joined a wave of 107 newly elected congressmen, mostly Republications, who vowed to change the way Washington works. Almost from the day he arrived at the Capitol, Renacci encountered pervasive and entrenched dysfunction, perpetuated by both parties, and over the next eight years in office, he became increasingly frustrated by the inability of Congress to get anything done. Ten years after Renacci and his fellow lawmakers started down a path to change our government, many have left in frustration, and the situation in Washington has only gotten worse.
Renacci was ranked the 46th most bipartisan member of the U.S. House of Representatives during the 114th United States Congress (and the third most bipartisan member of the U.S. House of Representatives from Ohio).

To attend this class virtually click here after 6:50 pm the night of the class.

White Oak Gardens
3579 Blue Rock
Cincinnati, Ohio 45247
Thursday, March 12, 2020
7:00 pm - 8:30 pm
Gardening that supports birds, bees, bats, butterflies and beetles in your back yard. Create a landscape that looks beautiful and is alive with welcomed wildlife! Design basics, successful plant selection, and some information about local wildlife will be covered in this session.
White Oak Gardens is a member of the American Nursery & Landscape Association, the Ohio Nursery & Landscape Association and the Association of Floriculture Professionals. They live and breathe this stuff. They also love to share what they've learned over the years and see people achieve their goals, big and small. www.whiteoakgardens.com 
Due to this class being presented off-site, this class will not be available virtually–please join us at White Oak Gardens.
Tom Borgman has more than 35 years of conservation-related experience. Recently retired from Great Parks of Hamilton County, Tom served in several positions including Natural Resource Manager and, Conservation & Parks Trainer. As a gardener, landscaper, naturalist, and plant enthusiast, Tom has had a lifelong interest in connections between plants, wildlife, and people.

EmpowerU Studio at Frame USA
225 Northland Blvd
Cincinnati, Ohio 45246
Tuesday, March 17, 2020
7:00 pm - 8:30 pm
The "Setting Every Community Up for Retirement Enhancement Act" of 2019, better known as the SECURE Act, which originally passed the House in July, was signed into law on December 20 by President Donald Trump.
The SECURE Act will make it easier for small business owners to set up "safe harbor" retirement plans that are less expensive and easier to administer.Many part-time workers will be eligible to participate in an employer retirement plan.The Act pushes back the age at which retirement plan participants need to take required minimum distributions (RMDs), from 70½ to 72, and allows traditional IRA owners to keep making contributions indefinitely. The Act mandates that most non-spouses inheriting IRAs take distributions that end up emptying the account in 10 years, and The Act allows 401(k) plans to offer annuities.
The landscape for building wealth in retirement plans and IRAs has changed dramatically after the SECURE Act passed. Individuals need to balance their personal needs with what they desire to pass on to children and future generations in an asset protected manner.
An important change to many is the removal of a provision known as theStretch IRA, which has allowed non-spouses (your children) inheriting retirement accounts to stretch out disbursements over their lifetimes. The new rules will require a full payout from the inherited IRA within 10 years of the death of the original account holder, raising an estimated $15.7 billion in additional tax revenue. (This will apply only to heirs of account holders who die starting in 2020.)
It doesn't matter how much money you have, what matters is how you can pass it on to your beneficiaries. Suggestions will be made as to amendments to Revocable Trusts and the efficient, asset protected building of ROTH IRA assets.
Robert W. Buechner is President of the law firm of Buechner Haffer Meyers & Koenig Co., L.P.A. in Cincinnati, Ohio. He is a graduate of Princeton University and the University of Michigan Law School and has earned the prestigious CLU and ChFC designations from the American College.
He has been designated as a Super Lawyer since 2009 and is certified as a specialist in Estate Planning, Trust and Probate Law by the Ohio State Bar Association. Nationally recognized as an authority on tax and financial matters, Mr. Buechner has authored six books, published 18 articles and has spoken at over 1,000 tax, financial, and motivational forums. 
In addition, he has been an entrepreneur starting "Team Coaching for Winning at Life" and has developed a seminar program with Tara L. Robinson titled "Connecting Passion and Purpose." Also, he has been a co-chair of "Champions for Urban Youth" which connects caring adults with inner-city children.
He has served as Chair or Chairman of the Board of Trustees of the following organizations: Southwestern Ohio Tax Institute, Tax Section of the Cincinnati Bar Association, church council of Hyde Park Community United Methodist Church, the City Club, Greater Cincinnati Estate Planning Council, the Cincinnatus Association, the Princeton Club of Southwestern, Ohio and Cincinnati Country Day School. ("CCDS"). He hosted his own T.V. show, "Greater Cincinnati Business Review" for 11 years. He has also served on the Board of Directors of two publicly traded corporations and is a former trustee of SORTA.

To attend this class virtually click here after 6:50 pm the night of the class.

EmpowerU Studio at Frame USA
225 Northland Blvd
Cincinnati, Ohio 45246
Wednesday, March 18, 2020
10:00 am - 1:15 pm
EmpowerU partners with the Ohio Auditor's Office to present Sunshine Laws Certification Training.  If you are interested in obtaining this certification EmpowerU is providing an opportunity for you to do so locally.   
With many municipalities struggling with Open Records and Meeting Violations we encourage all citizen activists to take this training.  Accountability in Government starts with Sunshine–but training is a must.
The Sunshine Laws Certification Training, provided by the Ohio Auditor's Office, is a three-hour certification training session provided to all elected officials, and/or their appropriate designees, as well as members of the general public.  
Ohio Revised Code Section 109.43(B) states:
The Auditor shall develop, provide, and certify training programs and seminars for all elected officials or their appropriate designees in order to enhance the officials' knowledge of the duty to provide access to public records as required by section 149.43 of the Revised Code. The training shall be three hours for every term of office for which the elected official was appointed or elected to the public office involved.
Each session includes an in-depth analysis of Ohio's Public Records Act, with a brief discussion of Ohio's Open Meetings Act.
You absolutely must register for this FREE class to be included and to receive your certification. Because this class includes certification it is not presented virtually.
Registration opens at 9:30 am.
This Class is Sponsored by Jay Janus, Jr.
Our presenter from the Ohio Auditor's Office will be Patrick LeClair.
Ohio Auditor Keith Faber

EmpowerU Studio at Frame USA
225 Northland Blvd
Cincinnati, Ohio 45246
Thursday, March 19, 2020
7:00 pm - 8:30 pm
A fascinating presentation by Don Brown will take you inside the life and reality of becoming part of the 89thAirlift Wing that is based at Andrews, AFB. The outfit had been around for many years, starting as the 1254thTroop Carrier Squadron (1948 – 1966). The VC-137's were controlled from the Vice-Chief of Staff of the Air Force Office, and were directly controlled by White House request.
Being a pilot for the White House staff seems like it would be exciting and the highlight of a pilot's career, and it is, but there is much more involved than flying. Learn what it takes to be selected to serve with the organization. You're on call unless on leave. Immediate response of one hour if assigned alert duty (usually once or twice a week). Short notice like sudden decision of Rosalynn Carter to go to Cambodia. Extensive briefings for any planned trip from security and crew coordination for hotels, food, guard vehicles, diplomatic clearances and visas, etc.
At Squadron level the pilots carried the Vice-President, Cabinet, Congress, First Family, and visiting foreign dignitaries. Endless baggage checks, hotel sweeps, being observant were a part of life. A lot changed after "Squeaky" Fromm attempted assassination of Ford, and we learned to watch how people in a country treated their fellow countrymen. Don was honored with the responsibility of flying many prominent notables such as Walter Mondale, Bush 41, Secretary of State, Cyrus Vance, Secretary of Defense, Harold Brown, and First Lady Rosalynn Carter.
Don Brown has forty-six years of aviation experience, both military and civilian aircraft. He is a former Pilot for Astar Air Cargo, served as Captain on three different aircrafts operating internationally. He was an air transport instructor as Second Officer on a large aircraft in international operations. He is a former pilot for Tempelhof Air, and a FAA Designated Company Instructor responsible for training, monitoring, and evaluating Captains and First Officers. He also flew for Air Ambulance Service and support for heart transplant teams of the Berlin Free State Hospital throughout Eastern and Western Europe. He is a former pilot for the United States Air Force. He has also served as a Safety Program Manager and platform Instructor for International Operations and Flight Examiner in Boeing 707 operations for the White House at Andrews AFB, Maryland. Don also served as Military Aide for Reagan White House Transition Team for the incoming Domestic Affairs Advisor. Don has also been fortunate enough to have landed an airplane on every continent.
Currently, Don volunteers at the National Museum of the United States Air Force which serves over 1 million guests each year. He also serves as one of the "Keepers of their Stories" for the individuals in aviation history that have served to make the United States a leader in the world

To attend this class virtually click here after 6:50 pm the night of the class.

EmpowerU Studio at Frame USA
225 Northland Blvd
Cincinnati, Ohio 45246
Tuesday, March 24, 2020
7:00 pm - 8:30 pm
Millie Henley of Historical Connections will wear 1860's attire as she tells stories of some of the most ingenious ways enslaved people devised to get to freedom.
Desperate enslaved people of the pre-Civil War South did not let their terrible experiences crush them, but acted on their yearning to breathe free, by devising all kinds of ways to escape from bondage. Some of their methods were creative and surprising. From hiding in plain sight to disguises, to piloting a ship under Confederate cannons, brave people on the run used all their daring abilities to make a better life.
They faced horrific consequences if caught, but the attempt was worth it to them. They ran for themselves and to protect their families. Their escapes showed that they were able to hold on to their sense of self-worth and personhood despite the dehumanizing experience of being owned. They stayed strong in their minds and souls and did not allow their victimized condition to define their lives. They went on to make new lives of their choosing. The people who ran were claiming the American promise laid out in the principles of the Declaration of Independence. Their stories are very much a part of the American story.
This class will not be presented virtually.
Millie Henley has a Bachelor's degree from the University of Illinois and a Master's Degree from Kent State University. She was a professional librarian for 25 years and is an avid lifelong student of history, spending months researching each presentation. She travels to historic reenactments of the 18th and 19th Centuries and delights in historic dancing. Her great joy is to share her passion for history with audiences who may not have known how intriguing it is. Millie wears historical style clothing to match the period of each program. She specializes in people and events of the 18th and 19th Centuries. 
Millie agrees with Ken Burns when he says that the most engaging way to learn history is through stories. They create a connection to the past that no other method can. We still need data and trends, but engaging with people of the past deepens the experience and gives it meaning.  
In her Historical Connections presentations, she tries to humanize events and allow the audience to feel connected with people who came before. If we don't know our past, we can't know who we are. As Michael Crichton said, "If you don't know history you don't know anything. You are a leaf that doesn't know it is part of a tree."  
Millie has presented at historical societies, Civil War Round Tables, historical reenactments, an adult education organization, historical sites, libraries, and special events, including U.S. Grant Days in Georgetown, OH, and Heritage Village Civil War Days in Cincinnati, OH.  

EmpowerU Studio at Frame USA
225 Northland Blvd
Cincinnati, Ohio 45246
Wednesday, March 25, 2020
7:00 pm - 8:30 pm
Do you love baseball? Do you know everything there is to know about the game, and about the Reds in particular? An enjoyable evening of baseball, facts, figures, and fun. An in-depth talk given by Doug Brownlee about the players he has known, all the stats and even the farm teams they came from. He knows their families, he knows it all. He also can talk baseball history, players, coaches, good and bad. Baseball is his field and he knows it well. When Marty Brenneman was introduced to Doug he was quite impressed and suggested he should work at the Reds Hall of Fame and, he is.  He gives great tours and no one at the Hall of Fame can stump him, though many try. What about you, can you stump Doug on any baseball trivia? Join Empower U for peanuts, cracker jacks, and beer to kick off the 2020 baseball season that begins on March 26. See you at the studio!
Doug Brownlee was indoctrinated into the world of baseball on the night of August 28, 1956 when his Dad took him to Crosley Field for the Reds-Giants (then based in NYC) game. He has been a fan ever since, cutting his teeth on the statistical aspect of the game, so much so that, even at 8 years old, he was getting perfect grades in arithmetic at school. All other classes netted no more than a C. 
He has been with the Reds in the good and bad times. He was thirteen when the song."They are all batty about Cincinnati" hit the airwaves. He has had the pleasure of volunteering at the Hall of Fame and museum for the past three years, and enjoys speaking with the fans of other teams. 
It was a thrill for Doug to win the 1998 Cincinnati Enquirer contest concerning how he would like to see the GABP configured. The Enquirer took his picture, with a used Yogi Berra 1961 World Series bat in front of the Crosley Field scoreboard. Doug always had a dream to circulate to every MLB Park, and even though there were only 16 parks in existence at the time of his High School graduation in 1966, he didn't get the chance to fulfill his dream.

To attend this class virtually click here after 6:50 pm the night of the class.

EmpowerU Studio at Frame USA
225 Northland Blvd
Cincinnati, Ohio 45246
Tuesday, March 31, 2020
7:00 pm - 8:30 pm
We Brought It Back!
EmpowerU brings you the long requested class on Google to be presented by Dr. Robert Epstein live Webinar for EmpowerU only.  Dr. Epstein's 2015 report in PNAS entitled "The Search Engine Manipulation Effect (SEME) and Its Possible Impact on the Outcomes of Elections" (https://bit.ly/1REqzEY) has been accessed or downloaded more than 200,000 times from PNAS's website. The report describes one of the largest effects ever discovered in the behavioral sciences, and because SEME is nearly invisible as a source of influence and leaves no paper trail for authorities to follow, it is an especially dangerous form of influence. Dr. Epstein's research suggests that SEME is currently determining the outcomes of upwards of 25 percent of the world's national elections and that it is affecting a wide range of opinions, not just voting preferences. In 2016, Dr. Epstein discovered that the search suggestions we see in Google's "autocomplete" can also be used to shift votes and opinions without people's knowledge – a manipulation he calls the "Search Suggestion Effect" (SSE).
Dr. Epstein has also built the only systems ever deployed to capture the ephemeral content that search engines show people. In the days leading up to the 2016 presidential election in the U.S., he preserved 13,207 election-related searches on Google, Bing, and Yahoo, along with the 98,044 web pages to which the search results linked. He found a significant pro-Clinton bias in Google search results (but not in Bing or Yahoo results), sufficient to have convinced between 2.6 and 10.4 million undecided voters to vote for Mrs. Clinton without knowing they had been influenced. Dr. Epstein reported these findings even though he was a Clinton supporter and is not a conservative politically.
In 2018, he preserved 47,294 searches and 392,274 web pages, again finding a significant pro-liberal bias only on the Google search engine. This time the bias was sufficient to have shifted upwards of 78.2 million votes to Democrats (spread across hundreds of elections). He is currently raising funds to build a much larger and more comprehensive monitoring system in 2020, one that will monitor many potentially biased sources of online influence, not just search results. You can donate money to aid in this effort athttp://MyGoogleResearch.com.
ROBERT EPSTEIN is Senior Research Psychologist at the American Institute for Behavioral Research and Technology (AIBRT) and the former editor-in-chief ofPsychology Todaymagazine. A Ph.D. of Harvard University, he has published 15 books on artificial intelligence, adolescence, and other topics, as well as more than 300 scientific and popular articles, including scientific reports inScience, Nature,and theProceedings of the National Academy of Sciences(PNAS).
Dr. Epstein was seen most recently on The Tucker Carlson show.

To attend this class virtually click here after 6:50 pm the night of the class.

EmpowerU Studio at Frame USA
225 Northland Blvd
Cincinnati, Ohio 45246
Thursday, April 2, 2020
7:00 pm - 8:30 pm


Got a great idea that the world NEEDS to know about? We want to hear what you have to say!
Now is your chance to tell a crowd of people at the 2nd annual event.  6 Empowered Citizens will be chosen to speak for 15 minutes on a subject of your choice. What's on your mind?  Please prepare your talk and tell us!  The winning presentation will receive $100.
Audition session–for being chosen to talk–will be held onMonday, March 23, 2020,from 5:00 – 9:00 PM
If you are interested in auditioning, emaildan@empoweruohio.orgto reserve your 15-minute spot.Have a question? call Jill at 513-250-4105. There are 20 audition spots open so don't wait! Of those 20, six people will be chosen to present their ideas at the EmpowerU Class on Thursday, April 2, 2020.
Applicants will have the chance to present their idea in 15 minutes or less at an audition session:
We prefer the following:
That you present your idea with as few note cards as possible
That your presentation is final and ready to go when you speak. Please don't go over 15 minutes
Powerpoint Presentations are allowed to be used
You will be micro-phoned in a controlled studio.
Your idea should be a BIG idea—something that would be a positive change for your City, County, The World.
Please start thinking about and working on your presentation!  EmpowerU and the world wants to hear what you have to say.

To attend this class virtually click here after 6:50 pm the night of the class.

EmpowerU Studio at Frame USA
225 Northland Blvd
Cincinnati, Ohio 45246
Tuesday, April 7, 2020
6:30 pm - 8:30 pm
"Political correctness is the elevation of moral posturing about sensitivity over truth" –Jordan Peterson
Join EmpowerU at the movies as we watch the incredible documentary of "The Rise of Jordan Peterson."  Had enough of the new PC culture and social justice that is dominating us?  This movie is for you as it presents a rare, intimate glimpse into the life and mind of Jordan Peterson, the academic and best-selling author who captured the world's attention with his criticisms of political correctness and his life-changing philosophy on discovering personal meaning.
Christened as the most influential public intellectual in the western world, University of Toronto psychology professor Jordan Peterson skyrocketed to fame after he published a controversial viral video series entitled "Professor Against Political Correctness" in 2016.  Peterson had enough of what he saw as a campus culture where "social justice warrior, left-wing radical political activists" ran rampant. He zeroed in on Canadian human rights legislation that prohibits discrimination based on gender identify or expression.  Peterson was especially frustrated with being asked to use alternative pronouns as requested by trans students or staff, like the singular "they" or "ze" and "zir" used by some as alternatives to "she" or "he".  Peterson's employer warned that he could run afoul of the Ontario Human Rights code and his faculty responsibilities should he refuse to use alternative pronouns when requested.
"Compare yourself to who you were yesterday, not to who someone else is today." –Jordan Peterson
Peterson's main concern was that by outlawing the use of language and certain words that our liberties are being run over by Government. Within 2 years, he had sold over 3 million copies of his self-help book "12 Rules for Life," and became simultaneously branded by some as the academic rock star selling out theatres around the world, and by others as a dangerous threat to progressive society.
"The Rise of Jordan Peterson" intimately traces the transformative period of Peterson's life while visiting rare moments with his family, friends and foes who share their own versions of the Jordan Peterson Story.
After the movie, which runs about and hour and one-half, we'll talk about political correctness and discuss how we can neutralize it in our own lives.  Please note early 6:30 pm start time.
"The purpose of life is finding the largest burden that you can bear and bearing it." –Jordan Peterson
Since this class is a movie presentation it will not be presented virtually–please join us.

EmpowerU Studio at Frame USA
225 Northland Blvd
Cincinnati, Ohio 45246
Thursday, April 9, 2020
7:00 pm - 8:30 pm
Mary Cunningham who, in the 1870s, with her husband William were in the business of aiding many young Cincinnati medical students in their studies by providing them with cadavers upon which to examine. They were grave-robbing body snatchers! Irish born Mary was a fun-loving woman that liked her whiskey and was rough around the edges.
At the time you "see" Mary her beloved husband William, known as the "Ghoul of Cincinnati," had passed away. Mary, dubbed as "Alligator Jaws" will enlighten you of the fine arts of body snatching, which was a very lucrative market in Cincinnati during that time. What else we know of Mary are from the many Cincinnati newspaper articles about body snatching.  Joyce Lovins Browning will tell us about this fascinating story.
______________________________________________________________
Also joining us tonight at from 7:05-7:30 isDusty Rhodeswho is the Auditor of Hamilton County.  Recently he has spoken up vocally about the dramatic increase in tax-exempt properties–tax abatements–which is shifting the tax burden for such critical services as transportation and education to property owners who don't get tax breaks.
The value of property owned by governments, nonprofits, and other tax-exempt organizations in Hamilton county climbed to $19.1 billion last year, making up more than a quarter (26.7%) of the total market value of all property in the county.
The tax-exempt share is up from about 16% in 2005 and just 10% in 1991. The growing number of tax-exempt properties will lead to rate hikes for many non-exempt property owners. Dusty will join us tonight from7:05-7:30to discuss this alarming tax abatement trend
Joyce Lovins Browning- is a native of Ohio growing up in Harrison and Okeana. She has been performing Living History for over 18 years. She retired after 20 years as the Naturalist Coordinator from Great Parks of Hamilton County in 2018, and now enjoys working as a part-time Tour Coordinator for Ohio Travel Treasures, sending groups on wonderful bus tour adventures.

To attend this class virtually click here after 6:50 pm the night of the class.

EmpowerU Studio at Frame USA
225 Northland Blvd
Cincinnati, Ohio 45246
Tuesday, April 14, 2020
7:00 pm - 8:30 pm
Bill Seitz is one of the most important leaders in the Ohio State Government in his current role as House Majority Floor Leader of the Ohio House of Representatives. Long a friend of EmpowerU, Bill has spoken to us on subjects as diverse as Obscure Ohio Laws, Ohio Energy Policy, Education, Fiscal Policy and Ohio Government Mandates.
Tonight, Bill will host a "Crossfire" session on the Ohio Statehouse by talking to us about four important Ohio issues that are being discussed at the time of our session.  Each of these four issues will be discussed for 15 minutes which will leave us time for extensive questions and answers.  One of these issues sure to be discussed will be EdChoice and the Ohio voucher program for struggling schools.
Take advantage of the chance to ask Representative Seitz questions about other pressing issues in Ohio. This evening promises great fellowship and an opportunity to hear from our own "homegrown great orator" Representative Bill Seitz. In 2016, Columbus Monthly Magazine ranked Bill #1 out of 132 legislators as Ohio's best speechmaker, most knowledgeable, and savviest lawmaker.  Join the incredibly entertaining Bill Seitz as he discusses Ohio at EmpowerU.
A lifelong resident of Western Hamilton County, State Representative Bill Seitz has worked to represent the best interests of the Greater Cincinnati area at the Statehouse. Known for his colorful floor speeches and legal acumen, Seitz began his public service career as a member of the Cincinnati Board of Education and the St. Antoninus Parish Education Commission. He was twice elected Green Township Trustee, where he also served as President of the Hamilton County Township Association. He has never forgotten his local government roots.
Beginning in 2000, Seitz served in the Ohio House of Representatives for almost seven years. There, he rose through the ranks, serving as Majority Whip and Assistant Majority Whip and chair of the Civil and Commercial Law Committee. Seitz then went on to serve in the Ohio Senate from 2007 to 2016 before returning to the Ohio House where he is now serving the 30th House District in his second consecutive term. In the Senate, Seitz served as Chairman of the Public Utilities Committee and Vice-Chairman of the Government Oversight & Reform Committee. A fiscal conservative, Seitz is a champion of government efficiency. While others in Columbus talk about reducing the size of state government, Representative Seitz has put tangible ideas on the table, including now-enacted proposals that would reduce prison overcrowding and save the state hundreds of millions of dollars. A lawyer since 1978, he is currently of Counsel with Dinsmore and Shohl and for over ten years he has been listed in the Best Lawyers in America book.

To attend this class virtually click here after 6:50 pm the night of the class.

EmpowerU Studio at Frame USA
225 Northland Blvd
Cincinnati, Ohio 45246
Thursday, April 16, 2020
7:00 pm - 8:30 pm
An intense 1+ hour, awareness-level class will help you better understand the issues involved.
Lessons will be learned from current research on active shooter (killer) incidents and, how to prepare as an individual to avoid, deter or delay an active shooter (killer) incident. If you and your family are caught in one of these incidents, what should you do? Do you know why these incidents happen, or if there are any patterns to such crimes?  You'll learn response considerations for the concealed carry individual, and what kind of training is available. Should you consider always having some kind of equipment on you to minimize loss of life and maximize your chances for survival?
Businesses will want to consider legal considerations of workplace violence (WPV) and active shooter (killer) incidents.  As an employer do you have a workable active shooter (killer) response plan? "Hardening" your facilities, improving your procedures, & training are your greatest assets: your co-workers and you! What are you equipment considerations (safety, medical, etc.) needed to minimize loss of life and maximize your chances for survival. Also, we will discuss communication considerations, both internal and external, that are needed and how best to reach out 9-1-1, your loved ones, and your employees.
COL Bob Cutajar, USA (ret.) (coo –TIE– yer")
Has managed the Center for Haz Mat, Rescue & Safety at Cincinnati State College's Workforce Development Center for 6 years. He retired after forty years in the Army as infantry officer; sniper instructor; warrant officer & helicopter pilot.  Bob's combat service was in: Grenada, Central America, Desert Storm, Balkans, Kosovo, Afghanistan, Iraq, Saudi Arabian peninsula (wounded twice). He retired from P&G after twenty-six years as CBD/PS and he spent 10 years in Florida as Reserve Deputy Sheriff.
Bob is a Firearms Instructor (NRA / USCCA; OH and KY concealed carry licenses
Bob Cutajar is a curriculum developer of both the "Active Killer Awareness & Safety" and "Basic Emergency Casualty Care" Workshops at Cincinnati State College

To attend this class virtually click here after 6:50 pm the night of the class.

EmpowerU Studio at Frame USA
225 Northland Blvd
Cincinnati, Ohio 45246
Tuesday, April 21, 2020
7:30 pm - 8:30 pm
Lorain, Ohio residents recently came to City Council meeting with their mouths taped shut, as dozens of people sent a strong message at the meeting that they demanded to be able to speak in a public comment portion of the meeting.  Cleveland, Ohio does not allow public comment at it's Monday night meetings. What is happening in your community?
Matt Miller-Novak, from Godbey Law, LLC will teach an important First Amendment course at Empower U on April 21, 2020. The course will focus on the constitutional rights of citizens speaking during public participation portions of local government meetings. The course will cover the case law precedent regarding the First Amendment's application to protected speech, the government's ability to manage participation, and potential rights of action and consequences for unlawful viewpoint animus.
Matt Miller-Novak will provide a lecture and some examples. He will also answer audience questions, and he greatly enjoys audience participation, so do not be surprised if he asked those in attendance to join in.
Matt Miller-Novak is an attorney at Godbey Law, LLC. Matt received his Juris Doctorate from Chase School of Law, his Master of Fine Arts degree in painting from the University of Cincinnati, and his Bachelor of Fine Arts degree in painting from Youngstown State University.  Matt first moved to Cincinnati in 2001 to study painting at the University of Cincinnati after marrying his wife Jamie. Jamie began teaching high school English in the Three Rivers School District, and Matt began teaching painting and drawing at Northern Kentucky University while exhibiting his art regionally and nationally. 
Matt soon developed an interest in local government and began getting involved in campaigns and other community service. Moreover, his faith had always driven his desire to empower those with less bargaining power in our society. In the year 2010, Matt decided to stop teaching and attend law school. Upon his admission at Chase Law, Matt focused his studies on Constitution jurisprudence and employment discrimination. He graduated Cum Laude, and he received honors for his trial advocacy skills and legal writing. In addition, Matt published two law review articles, and he spoke at Whittier Law School regarding employment matters in 2014. 
Matt is now a civil litigator at Godbey Law, and he is actively empowering citizens in government accountability cases, employment discrimination cases, and other civil matters. He has received his share of coverage in various local news reports on his cases, and his practice at Godbey Law continues to grow. In his private life, Matt continues to paint, as well play guitar and piano at his church in Walnut Hills. He also serves on his own local government, he remains happily married to Jamie, and he is the proud father of a 12-year old son. 

To attend this class virtually click here after 7:20 pm the night of the class.

EmpowerU Studio at Frame USA
225 Northland Blvd
Cincinnati, Ohio 45246
Friday, April 24, 2020
7:00 pm - 8:30 pm
"Back then people closed their eyes and listened to music" – Neil Young
Neil Young is one of the most influential songwriters and guitarists of his generation, known for recording such favorites as 'Old Man,' 'Harvest Moon' and 'Heart of Gold.' Born in Canada in 1945, Neil Young arrived in the U.S. in the mid-1960s and co-founded the band Buffalo Springfield. He earned fame both as a member of Crosby, Stills, Nash & Young (CSN&Y) and as a solo artist, writing and recording such timeless songs as "Hey Hey, My My (Into the Black)," "Rockin' in the Free World" and "Heart of Gold"—a No. 1 hit.
Nicknamed the "Godfather of Grunge" for his undeniable influence on that genre, Young is also a strong advocate for environmental and disability issues. Young in his youth suffered from epilepsy, Type 1 diabetes and polio. By 1951 his health had deteriorated so far that he was unable to walk.
As his health recovered in the 1960's Neil began making the rounds on the Canadian folk circuit, rubbing elbows with other up-and-coming Canadian musicians, including fellow folk singer Joni Mitchell and the rock band the Guess Who.  In Los Angeles in 1966, Young ran into Stephen Stills and soon thereafter, Young, Stills, Palmer Ritchie Furay and Dewey Martin formed Buffalo Springfield.  They debut self-titled album including the hit "For What It's Worth" became a Top 10 hit. In 1968 a strain inside Buffalo Springfield led him to strike out on his own.
In 1969 Young signed with Reprise Records1969 and released his self-titled debut album to mixed reviews. But Young followed up just a few months later with Everybody Knows This Is Nowhere, a signature album, on which drummer Ralph Molina, bass player Billy Talbot and guitarist Dan Whitten, collectively known as Crazy Horse, backed him up. With their raw sound serving as the counterpoint to Young's distinctively melancholy and untrained voice on such tracks as "Cinnamon Girl" and "Down by the River," the album climbed up the charts to No. 34, and eventually went gold.
Meanwhile, Young had reconnected with Stephen Stills, who had formed a new group with David Crosby of the Byrds and Graham Nash of the Hollies. Young joined the trio, which was renamed Crosby, Still, Nash & Young and they began to perform and record, playing the legendary Woodstock Festival in August 1969 (This was CSNY's second performance ever—Young would not allow himself to be filmed for the movie). The band's subsequent tour and album release, 1970's Déjà Vu, catapulted them to fame—so much so that they were at times referred to as the "American Beatles." However, Young's relationship with his bandmates quickly became contentious, and he left the group to focus more exclusively on his solo work.
"There is an edge to real rock 'n' roll. It's all that matters."
In 1970 his album After the Gold Rush broke into the Top 10 and featuring such Neil Young classics as "Only Love Can Break Your Heart," "Tell Me Why" and "Southern Man." (The latter, a condemnation of racism that angered many Southerners, would inspire Lynyrd Skynyrd's "Sweet Home Alabama," in which Neil Young is called out specifically.) Young outdid himself the next year with Harvest, a hallmark work that contains the songs "The Needle and the Damage Done," and "Old Man". At the end of 1972, Young and his girlfriend, Academy Award–winning actress Carrie Snodgress, had a son, Zeke, who was born with cerebral palsy, and Snodgress had to set aside her acting career to care for him. A few months later, shortly after being fired by Young before their upcoming tour, Crazy Horse guitarist Dan Whitten died of a drug overdose. These events were compounded by a string of relatively unsuccessful projects, including the 1972 film Journey Through the Past, the live album Time Fades Away and 1974's On the Beach. Young and Snodgress split up in 1975, the same year that Young released his album Tonight's the Night, which had been recorded shortly after Whitten's death and reflected Young's frame of mind with its dark character and themes, as well as Zuma, a hard-edged album featuring Crazy Horse's new lineup
Things got even better the next year, when Comes a Time broke into the Top 10, and Young married Pegi Morton (who was waitress at a restaurant near his ranch and would inspire many of Young's songs in the future, most notably, "Unknown Legend") and embarked on a tour with Crazy Horse called "Rust Never Sleeps," during which they showcased songs from an upcoming album. Released in 1979, Rust Never Sleepsechoed the structure of the concerts, alternating between quiet, acoustic tracks and aggressive electric numbers. Among its highlights is one of Neil Young's best-known tracks, the anthem "Hey Hey, My My (Into the Black)."
"With Crazy Horse, it's all one big, growing, smoldering sound, and I'm part of it It's like gliding, or some sort of natural surfing."
Neil Young is one of the most prolific recorders of music in the History of Rock and Roll with over 40 albums recorded since 1969. Young was inducted into Rock and Roll Hall of Fame in 1995.   In our session at EmpowerU you will learn about Young's different groups that he's played with.  His complicated love-hate relationship with Crosby, Stills, Nash & Young.  The impact on Young of the death of Crazy Horse guitarist Dan Whitten. The inspiration behind such hits as "Old Man" and "A Man Needs a Maid". His contributions to the Benefit for Farm Aid, his countless charitable efforts, and his ownership of Lionel Trains.   And the straw the finally broke the back of CSNY, David Crosby's comments about Neil's marriage to actress Daryl Hannah in 2018.
You will learn about Young's incredible impact on Rock and Roll as we look as his music—through video and discussion– in a way that you will enjoy.  It's going to be a loud night at EmpowerU –tell your music friends and don't miss this one!  Come early around 6:15 pm and Daniel Regenold, the lead guitarist for theVimswill open up the night with a 45 minute set dedicated to Neil Young.  We will be serving draft beer, soft drinks and water at the event and feel free to bring beverages of your choice.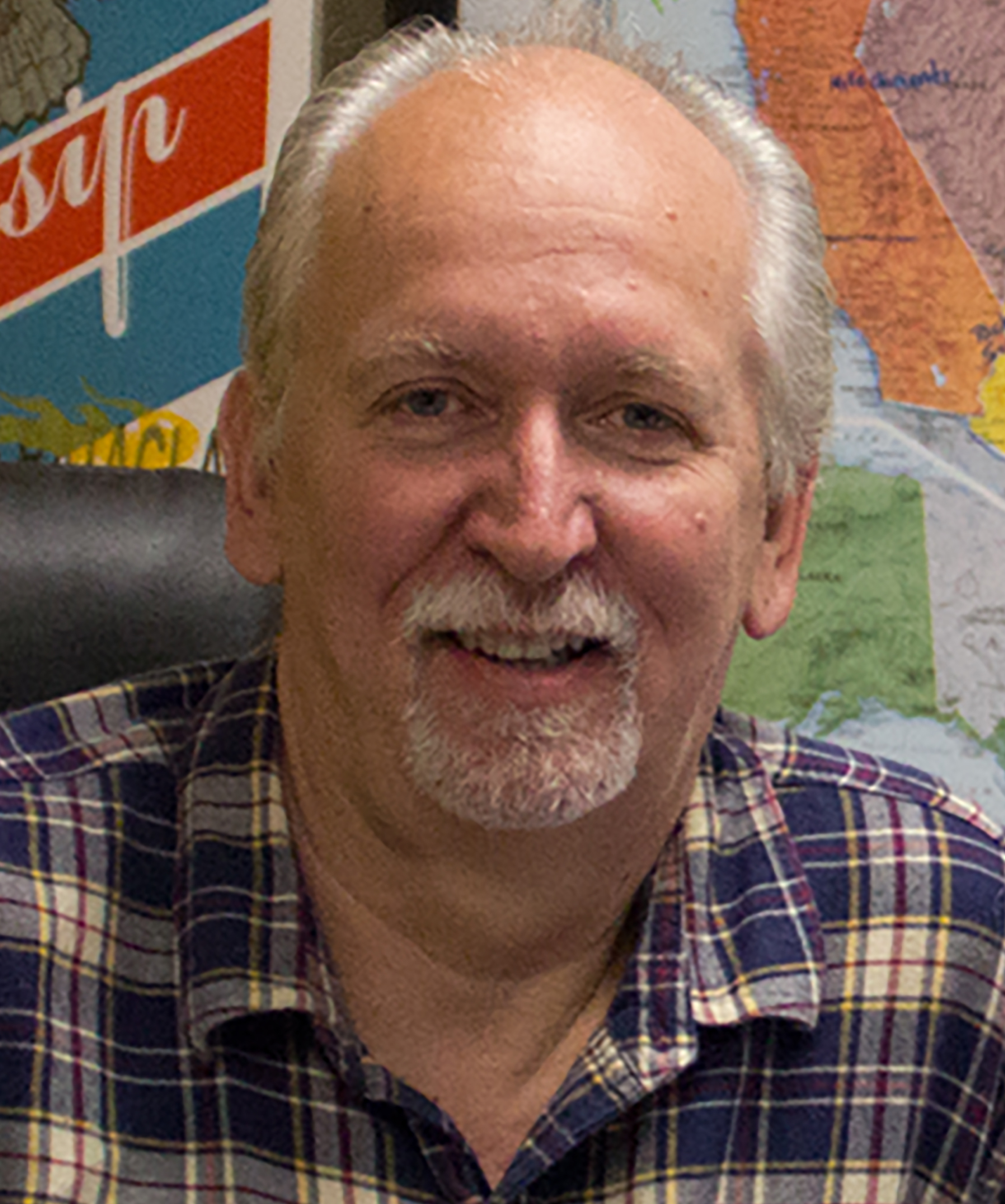 Dana W. Gore
Speaker Bio
Dana was born January 28, 1953 in Shreveport, LA. His father was in the military and we moved many times in the early years. They lived in Kansas, Missouri, Kentucky, North Carolina, and then finally in 1962 they settled in Falls Church, VA. This is where music started to change his life forever.
Next door to him lived a boy who was much older than him, but despite the age difference they still became very good friends, initially through their love of sports. This is where it happened. He vividly remembers the boy's record player in his living room and the day he pulled out this album with a huge wave on the front, with a surfer on his board. It was the Beach Boys "Surfin' U.S.A". The title cut opens the record, and that was it, he was hooked. Then he showed him a record by someone named Chuck Berry titled "Chuck Berry is on Top", and played the song "Johnny B. Goode". He couldn't believe my ears. It was truly a magical moment.
The final piece of the puzzle fell in to place on February, 9, 1964 when the Beatles made their 1st appearance on Ed Sullivan. Like so many others, this was a defining moment for him. From that day on, until today 50+ years later, music was the one constant in his life. From elementary school through high school, college, marriage, children, grandchildren, and lifelong friends, music has been with him for the entire ride.
Starting with his 1st concert in the spring of 1969, with Led Zeppelin opening for The Who, and up until his last concert on May 6, 2017 in Tampa, FL when Joe Walsh opened for Tom Petty, he has been blessed. But of the hundreds of bands and concerts he has seen, none brought him back again and again more than Tom Petty and the Heartbreakers. Close behind, Neil Young who will be the focus of tonight's class.  Dana had a long career in the record business with Penguin Feather Records in Virginia and served for 29 years as the President of Posterservice, Inc, a sister company of Frame USA.

To attend this class virtually click here after 6:50 pm the night of the class.

EmpowerU Studio at Frame USA
225 Northland Blvd
Cincinnati, Ohio 45246
Tuesday, April 28, 2020
7:00 pm - 8:30 pm
We spend over $26 billion in Ohio on the state's K-12 public education system. The state has 5 school choice programs as well, giving some Ohio families an option on how, when, and where their students are educated. Averel Meden, Executive Director of a network of Ohio schools and parents will share some history on Ohio's education system, the statewide scholarships available to students, and how her organization is fundamentally changing the conversation on parent empowerment in today's primary education system. This dialogue will help you navigate many of the questions you have about programs, such as the Ed Choice Scholarship.
Averel Meden is the Executive Director of the Ohio Christian Education Network (OCEN), a network of Protestant and Christian schools who advocate for a parent's right to choose the best education for their children.
Prior to her work with OCEN, she founded and currently operates a small consulting firm, focusing on education, children and family issues, and non-profit issues, which provides coalition building, lobbying, and advocacy training for non-profits.
Averel worked at the Ohio House of Representatives and later at the Ohio Department of Education during the adoption of Common Core, the Ohio Report Card, Teacher Evaluations, and Ohio's Graduation Requirements. Additionally, she has nearly 20 years of experience in political campaigns at both the state and national level.
She played a critical role in the creation of Ohio's Education Expansion program for low income families and has a passion for student-centered learning and parental involvement in education and public policy. She works with parents, students, and education professionals to prepare them to engage in public dialogue.

To attend this class virtually click here after 6:50 pm the night of the class.

EmpowerU Studio at Frame USA
225 Northland Blvd
Cincinnati, Ohio 45246
Thursday, April 30, 2020
7:00 pm - 8:30 pm
Cincinnati Memories is a virtual tour of Cincinnati past and up to modern times. Jeanne Rolfes is very knowledgeable and will take us a step back in time to learn and visit downtown Cincinnati landmarks and buildings such as Fountain Square, Carew Tower Complex, Dixie Terminal Building, City Hall, Findlay Market, Union Terminal and, an early look at the John Shillito Company, to name a few. Her history in pictures of how great Cincinnati has always been, will surely be enjoyable for all history lovers of the Queen City.
Jeanne Rolfes, is a resident of Kenwood and native of Cincinnati, she attended Summit Country Day, Edgecliff College, and graduate school at Xavier University. She enjoys reading and traveling having been to Iceland, Cuba, and Alaska. Jeanne was an original walking tour guide for the Cincinnati Preservation Association program entitled Architrek, a two mile tour, which started in 2000. Jeanne received funding from the Ohio Valley Foundation, and helped to develop a virtual walking tour aimed at senior centers, retirement communities, and church groups. She has given more than 450 presentations to more than 3,000 people. Due to the popularity of her presentation, Memories 1, she developed additional presentations called Memories 2, 3 & 4.

To attend this class virtually click here after 6:50 pm the night of the class.

Glendale Lyceum Outdoor Pavillion
865 Congress Avenue
Cincinnati, Ohio 45246
Tuesday, May 12, 2020
5:45 pm - 8:00 pm
Rain or Shine Event–We Will Move Inside to the Glendale Lyceum if it Rains!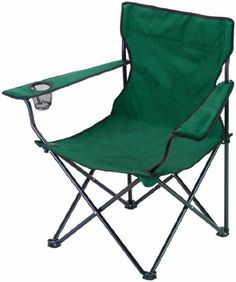 Bring your lawn chairand experience the meaning of our motto, "Educate, Enjoy, Engage." 55KRC radio personality Brian Thomas will serve as the master of ceremonies.  On this special evening we will celebrate the end of EmpowerU's 19th Semester and Empowered Citizen Awards will be handed out.  Will you receive one? Chris Monzel, a friend of EmpowerU, and other special guests will also be with us.
EmpowerU will be grilling burgers and hot dogs as well as providing water and soft drinks. Attendees are asked to bring a side dish or dessert to share at the potluck table.  Adult attendees are welcome to BYOB.  There is no charge for this event, but your donation is gratefully accepted. We look forward to seeing all our friends at this GREAT annual event. Master Chef Mike Burnham will be on the grill.
Schedule for the Evening: Dinner is from 5:45-6:45, Featured Guest Speakers from 6:45-7:45 
Our special guest and headline speaker for this evening will beButler County Sheriff Richard K. Jones.  One of our core subjects of concentration this semester at EmpowerU has the Government's role in protecting the citizens.  This role seems to be faltering nationwide, but Sheriff Jones, by his actions and words, gets it.   Nationally, the sheriff, known as "Jonesy" to his friends he is most often compared to President Trump.  He has been a controversial, but important voice on topics such as immigration and the overdose reversal drug, naloxone and how to protect our children in schools.  You might also enjoy the letter Sheriff Jones has written to President Trump about the role of the FBI–click here. Join us for a great night of friendship, camaraderie and good food, and a great message. Make sure to register for a spot for tonight's class.
Richard K. Jones is currently serving his fourth term of office as Sheriff of Butler County, Ohio. He is a candidate in the March, 2020primary, seeking to serve the residents of Butler County, Ohio for a fifth term.
After high school graduation, Richard served two years in the United States Army from 1973 to 1975. Richard obtained his Masters' Degree in Corrections from Xavier University. He began his 18 year corrections career at the Lebanon Correctional Institution, Lebanon, Ohio. In December, 1992, he ended his career with the Ohio Department of Rehabilitation and Corrections as Major to become Chief Deputy of the Butler County Sheriff's Office in January, 1993, where he served for 12 years. In November, 2004 he was elected to his first term as Sheriff.
Sheriff Jones co-authored a book in 1991 entitled "Behind Prison Bars" through the American Correctional Association. He graduated from the Executive Development Program through the National Sheriff's Institute, FBI Academy, Quantico, Virginia. He taught classes at Wilmington College and Southern States College. He was a Certified Basic Peace Officer Academy Instructor, Certified Corrections Academy Instructor and Certified Law Enforcement Manager through the Buckeye State Sheriff's Association.
He is a member of the National Association of Chiefs of Police, the Buckeye State Sheriff's Association, and serves on their Legislative Committee; a member of the National Sheriff's Association, and serves on the NSA's Drug Enforcement, Congressional Affairs and Immigration and Border Security Committees.
Sheriff Jones visited the Mexican Border in October of 2007 and May of 2010. He, a state representative and local reporter were given an in-depth, guided tour of the Tucson Sector by Sheriff Larry Dever, Cochise County, Arizona.
He has appeared on many popular national television and radio shows, and has been quoted in many nationwide paper and magazine articles; for his insights and expertise of high profile cases, the recent heroin epidemic, and immigration issues.
The Virtual Part of this Class will not start until 6:45 PM–click here to watch Virtual Session