Cincinnati in Motion and The Cave return,new favoriteScience Interactives Galleryexpands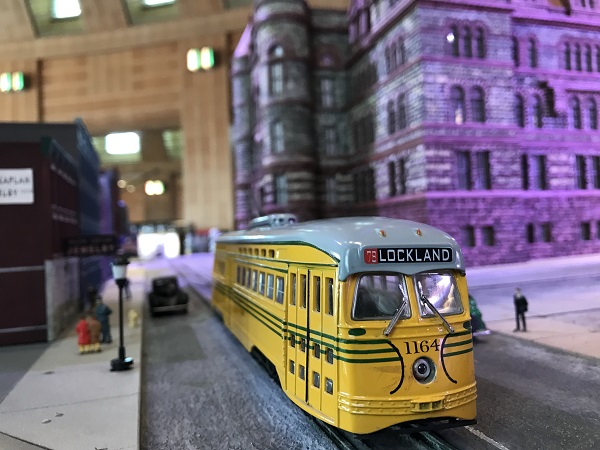 CINCINNATI – Guests can once again tower over historic downtown Cincinnati and explore deep inside a limestone cave. Two ofCincinnati Museum Center's (CMC) most beloved exhibits reopen this Friday, renewed and refreshed.
After a nearly three-year closure to clear the way for the historic restoration of Union Terminal,Cincinnati in MotionandThe Caveare ready to once again wow guests. The exhibits are part of the most recent phase of CMC's exhibit openings.
"The beauty ofCincinnati in MotionandThe Caveis that they truly connect you to the natural and manmade world around you in immersive, dynamic ways," says Elizabeth Pierce, president and CEO of Cincinnati Museum Center. "We've been looking forward to bringing these exhibits back online, and after some time apart, we're ready to watch Cincinnati fall in love with them all over again."
The downtown area of the nation's largest full-motion urban layout has been refreshed and business is once again booming in downtown Cincinnati of the 1940s. The buildings, vehicles, Cincinnatians and their pets have been cleaned, repaired and repainted. Landmarks like the Roebling Bridge, City Hall, Carew Tower and more are recreated in stunning detail. The fire department is on call and the riverfront hums with activity. Marvel at the intricacies of Cincinnati on a 1/64 scale and watch the layout come to life as lighting effects transition from day to night and the city is illuminated by the glow of streetlights.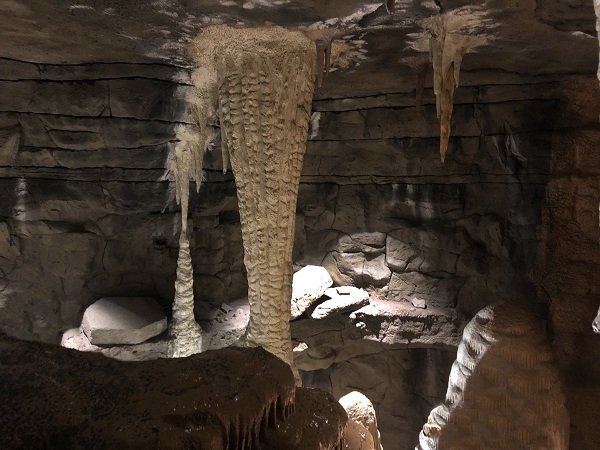 After nearly 40 years on Gilbert Avenue and another 25 at Union Terminal, CMC's reproduction of a limestone cave is back.The Caveis modeled from caves found in the tri-state region, covering two levels and 500 feet of darkened nooks and crannies, twist and turns. The immersive experience includes cascading waterfalls and cave formations such as stalagmites and stalactites. The lower trail sends you shimmying through tight corridors, while the wheelchair-accessible trail offers spectacular overlooks and opportunities for discovery. Just outsideThe Caveentrance, CMC's big brown bat colony will take flight in scheduled programs where guests will come face-to-face with the misunderstood animals as they learn how vital they are to our ecosystem.
The plaza outsideThe Cavealso welcomes back a familiar cast of faces. Umi, a 2,000-year-old mummy of an Egyptian child, returns. The mummy recently underwent CT and x-ray scans atNorthern Kentucky University, providing a look inside the mummy's ornate sarcophagus. 3D-printed reproductions of amulets wrapped with the mummy will also be on display. Also nearby is Ipuh, the preserved remains of a Sumatran rhinoceros. Ipuh was part of a captive breeding program at theCincinnati Zoo & Botanical Gardenseeking to help save the critically endangered species. Ipuh's display also features the results of CMC's andMarshall University's efforts to map the Sumatran rhinoceros genome, using DNA to better understand the species' decline.
TheMuseum of Natural History & Scienceis also expanding a new favorite. TheScience Interactives Gallerywill add five new elements where you can experience science in action. A 13-foot vortex chamber invites guest to discover connections between tornadoes and the spiral of water they see as their bath water swirls down the drain. Also new are a tennis ball launcher, a cymatics table that makes sound visible, an aerodynamic test chamber and an infrared camera that shows your body in a whole new way.
Cincinnati in Motion,The Caveand the expandedScience Interactives Gallery are now open!